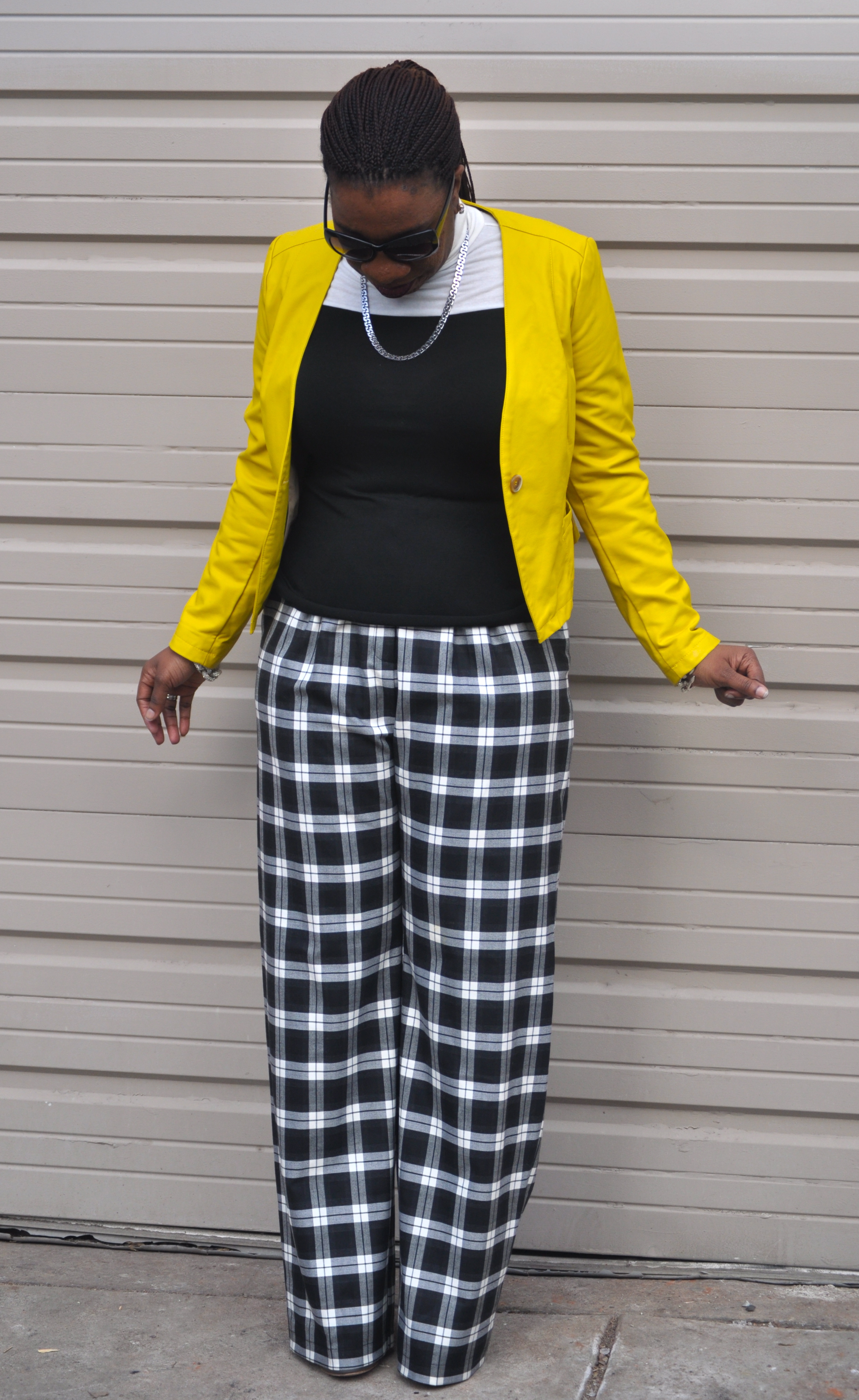 Full Disclosure: This picture is not new. I have a few pics I took at the end of April before the weather started breaking but I still want to post them (so don't clown me for a turtleneck in May – although with this topsy-turvy weather I probably could…) Anyway, I'm so funny about color combinations because I mostly hate black and anything together except white – however, I will wear Black and White with almost any color (or pattern). So black and red or black and yellow – no, but THIS outfit pictured – absolutely. I love big, wide-legged pants (I might do a look book of them, hmmm) and I love this little yellow leather jacket so much that I try to incorporate it in an outfit at least once-a-week!
Jacket: The Limited (old – cute moto version here); Top: Banana Republic (old and out of season, try these more seasonally appropriate versions here and here); Pants: Asos (also quite old (my bad) but here are a few variations that I love here and HERE!!).
Because the weather has changed I would suggest not wearing a jacket, but trying a cute yellow top instead like one of these: Here (with the stripes would be so cute) or Here or this cute patterned top here – and cap it off with these DOPE sandals that I am coveting for the summer HERE!