This post is about sex.
Well kind of…
Part I
This dress is one of my new favorites. It's from the Gap and retailed for $69.95. I saw it the first day it went up in my local store, but if you don't know by now, you should know that I hardly ever buy at full price because it really disturbs my spirit. One of the ways that I save money locally is by befriending the sales people in the stores downtown. They let me know when things I like will be on sale, hold special items in the back for me and even call me to come in when they get new, fly stuff that they know I'll love. On this particular day one of my favorite fellows was in the store working pretty much alone. I walked in and saw the dress and just loved it instantly. It's simple and unadorned but still really sexy to me. My sales guy insisted that I try it on to see if I really, really liked it. I did and of course, just had to have it – but not for seventy bucks. There was a sale that day with 30% off which would have made the dress about $50 – nope – not good enough. I had to tell my homie no bueno. He was so outdone by the idea that I would leave that dress in the store that he politely informed me "Oh, you are getting that dress AND you will not wear it with leggings (which I had indicated that I might) because you need to slay the scene with those gams. Its just way to sexy"  He instructed me to get on line and let him work some magic. I am sworn to secrecy about the rest but please believe me when I say I only had a $20 bill in my purse and I left with enough for some Chipotle.
Part II
The day I took these pictures I was initially in a really bad mood. I was having a row with my man friend and had a ton of other things on my mind. I put on this dress and a long sweater originally but upon stepping outside and feeling the wind blow promptly turned right back around to get a heavier coat. Before I could get back in my house good an attractive gentleman walked by and complimented me. "Nice dress" he said. I smiled, went in the house and opted for my leopard print coat. When I came back outside and walked down the block another brother stopped me (while taking the first picture below) and laid another compliment on me. By now I was feeling myself ;-). I envisioned a whole scenario once we started taking pictures. I felt like a starlet who had just spent the evening with the handsome leading man of my new movie and now I was sneaking out the next morning wearing one of his oversized shirts. (Yes. I have a vivid imagination – go with it.) Anyway, that's where the paparazzi-like pictures at the end came from. This outfit is the ultimate in 'sexy-simplicity' to me. Its not really fitted, its not really short, but it gives off an 'air' of sex. Or maybe I'm just a horny toad. Or both. cheese
Check out the outfit (details below):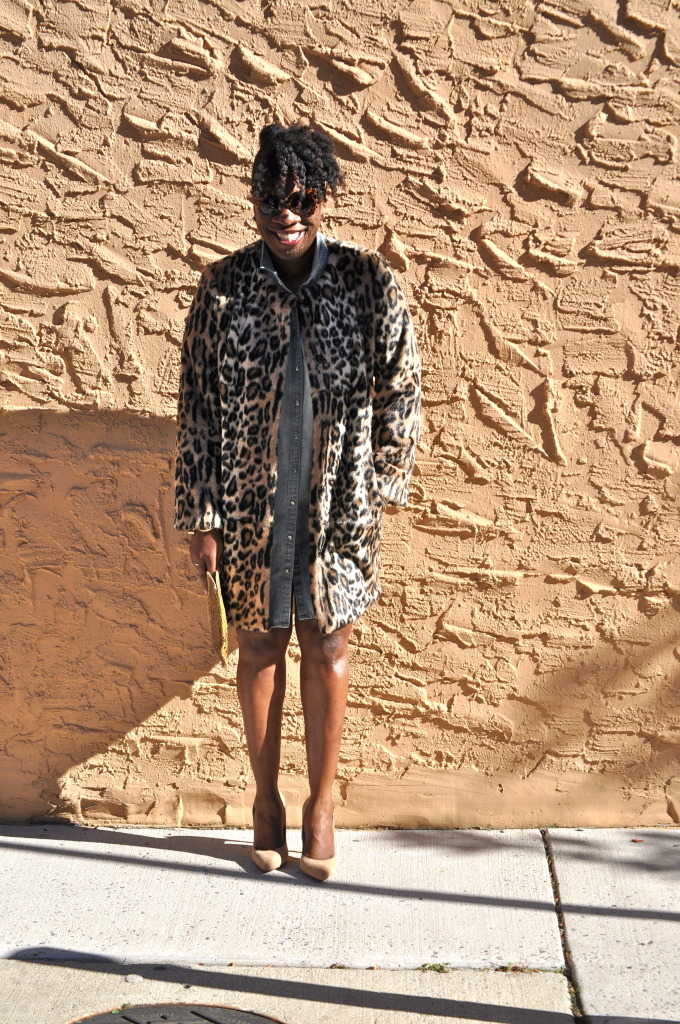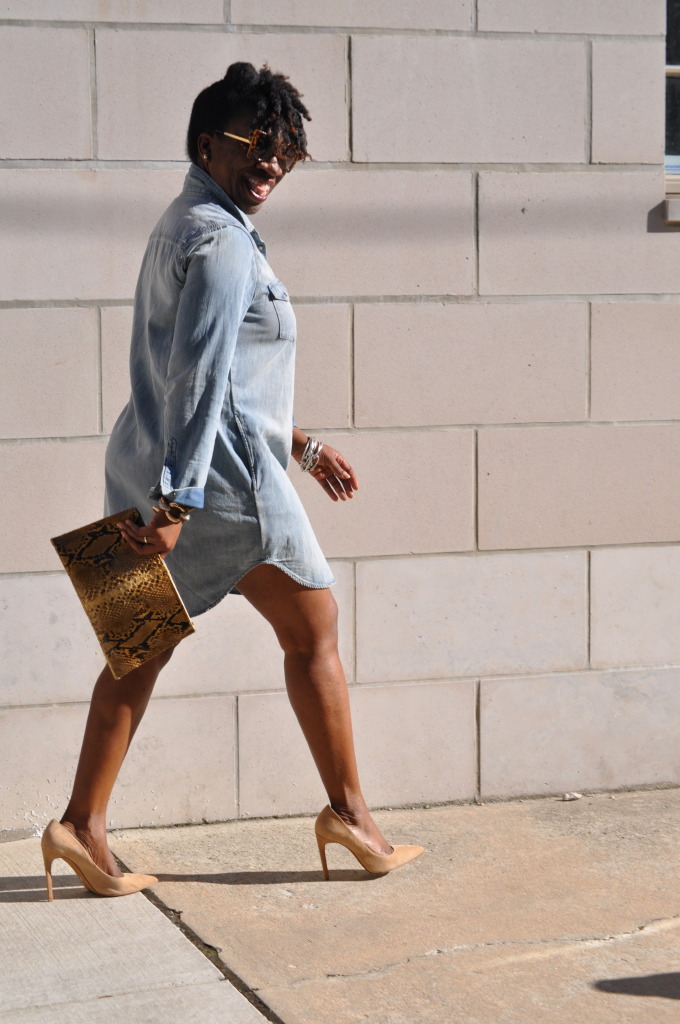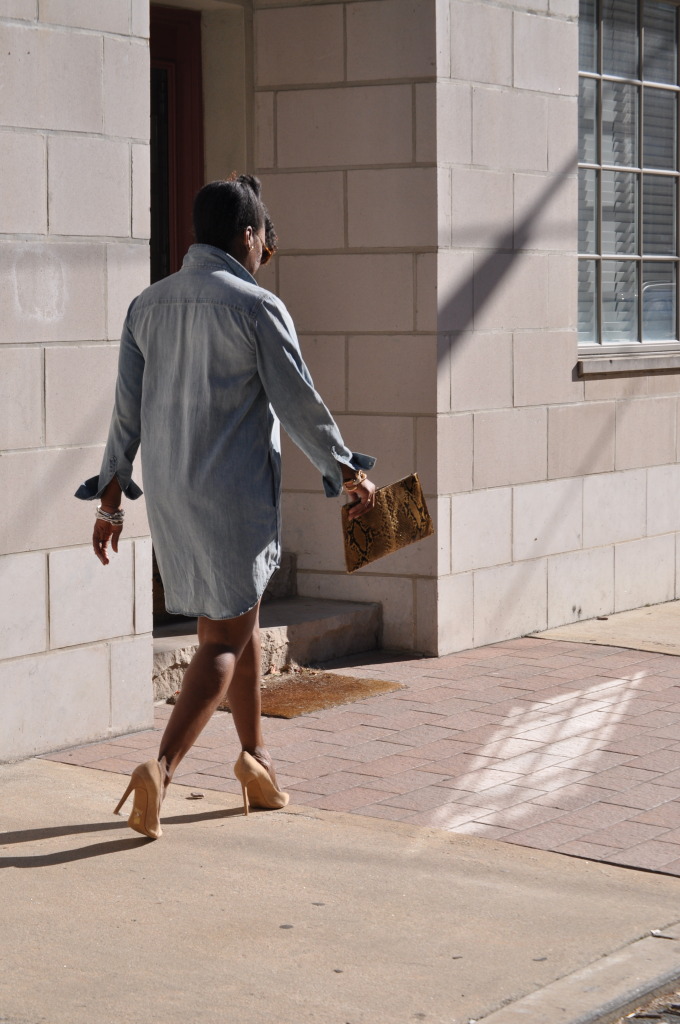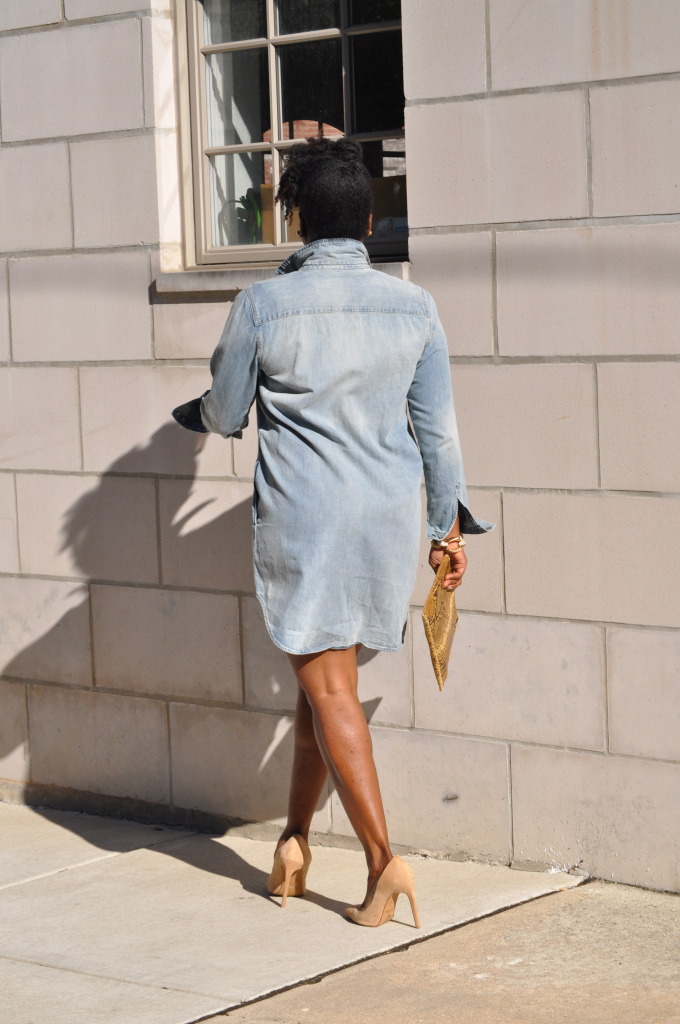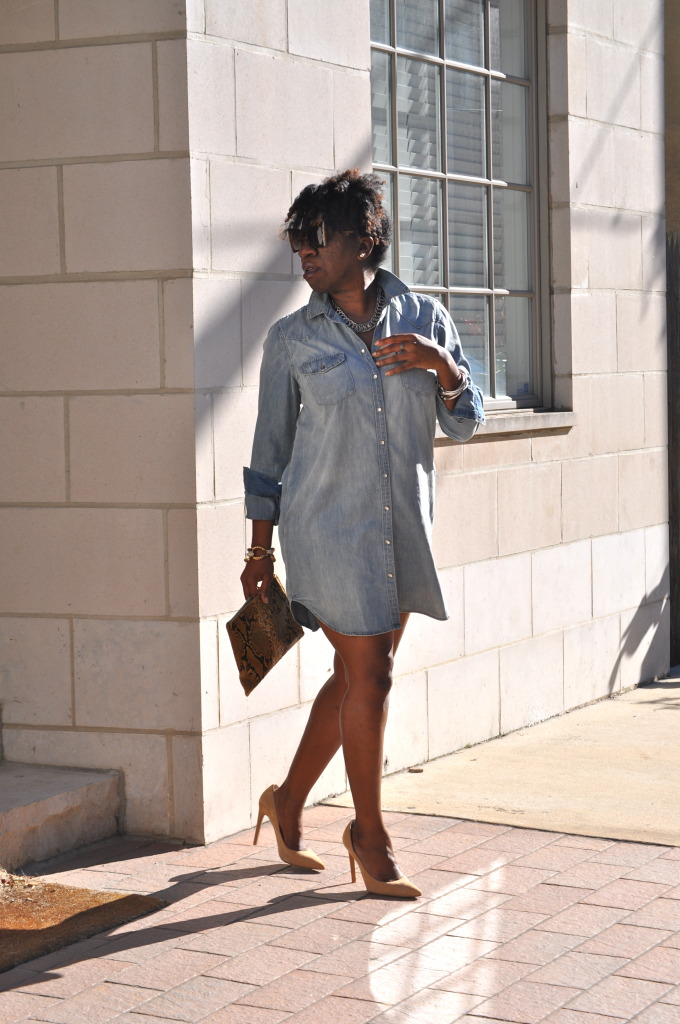 No Paparrazi!! LOL!
Photography by @Stranglittlebird_ for Strange Bird photography
Dress: Gap (sold out – but they have this one and also check this out from Current/Elliot); Coat: TopShop (these two are really cute here and here); Shoes: Jeffrey Campbell (these are hard to pin down honestly. JC is weird about how he sells shoes. I have these in three colors bc I got them basically at the same time. You just have to keep scouring the internet for the color you want. Here are some alternatives in beige though here [practical] and here [splurge]); Purse: Vintage (kinda love this one and would put this one on my wish list).