Guess who's bizz-ack!
I took a short hiatus from posting in solidarity with the #NotOneDime initiative during the holiday season. I am in full support of the movement to support Black Businesses and will keep posting regularly about the retailers I support and new ones that I find. I didn't post, honestly, because I don't patronize enough Black businesses and it's something that I fully intend to reconcile in 2015.
The other thing I want to bring up is shopping my closet. This Spring I'm going to do a 'shop your closet'  style challenge. I have been doing it myself for the past year and it's amazing – I basically have everything I need when I dig deep enough. A number of outfits I post will have pieces that are no longer available because they are from a season or two ago, but I will do my best to find similar options for you all.  So, now that I got that off of my chest, here is one of the outfits I didn't blog last month. A little fall-ish in the dead of winter…but whatever!
I'm actually being a beat biter with this outfit. I saw it on Oliva Wilde on pinterest one day and thought, "hmm, I have all of these pieces individually." I went shopping in my closet, pulled them together, added my own little flavor and *wah-la" it was kinda cute. This yellow skirt is one of my favorite pieces for fall/winter and I will use any excuse to whip out these red pumps. Whaddayathink?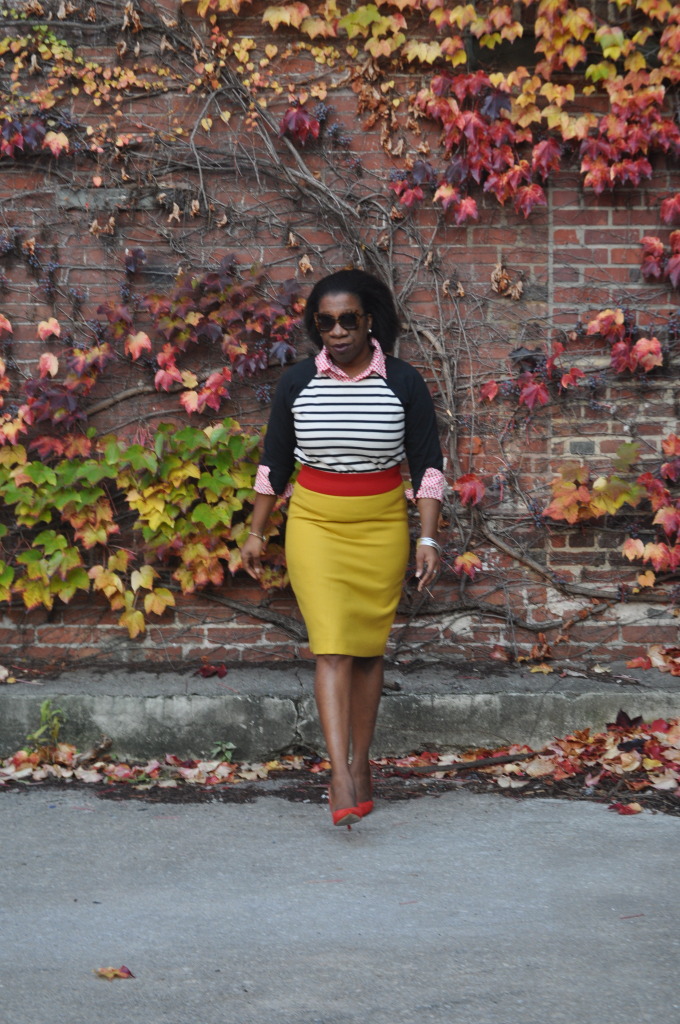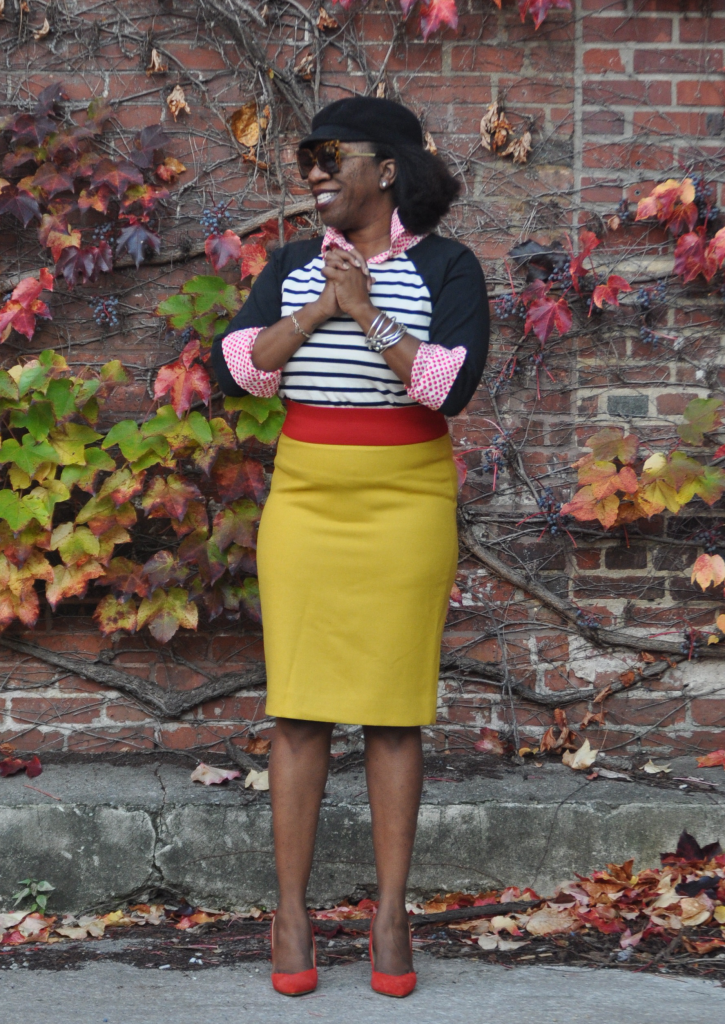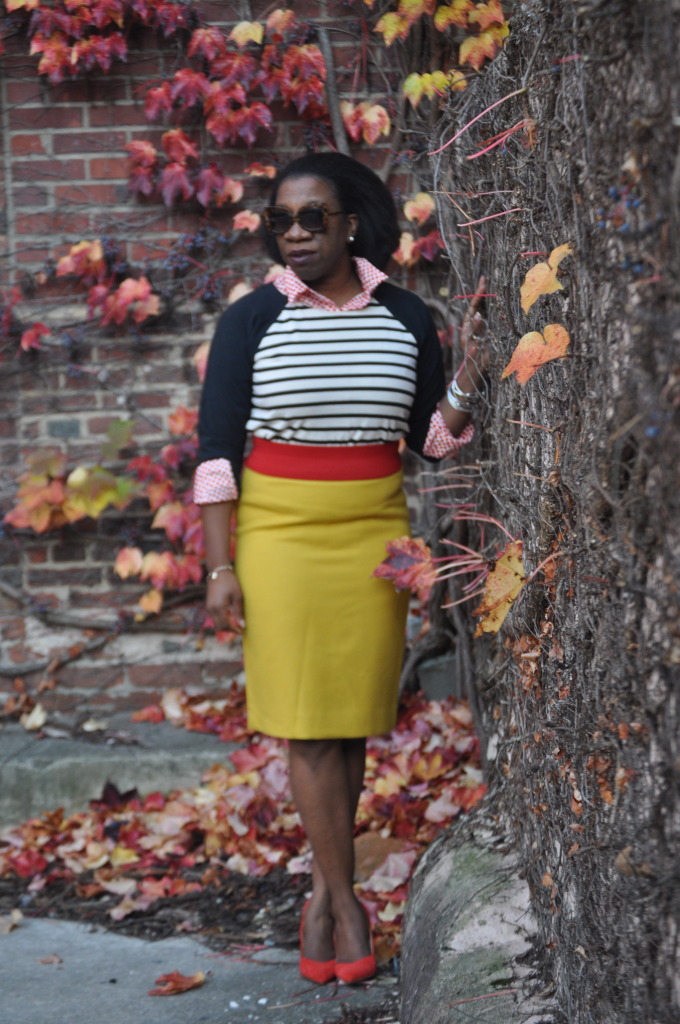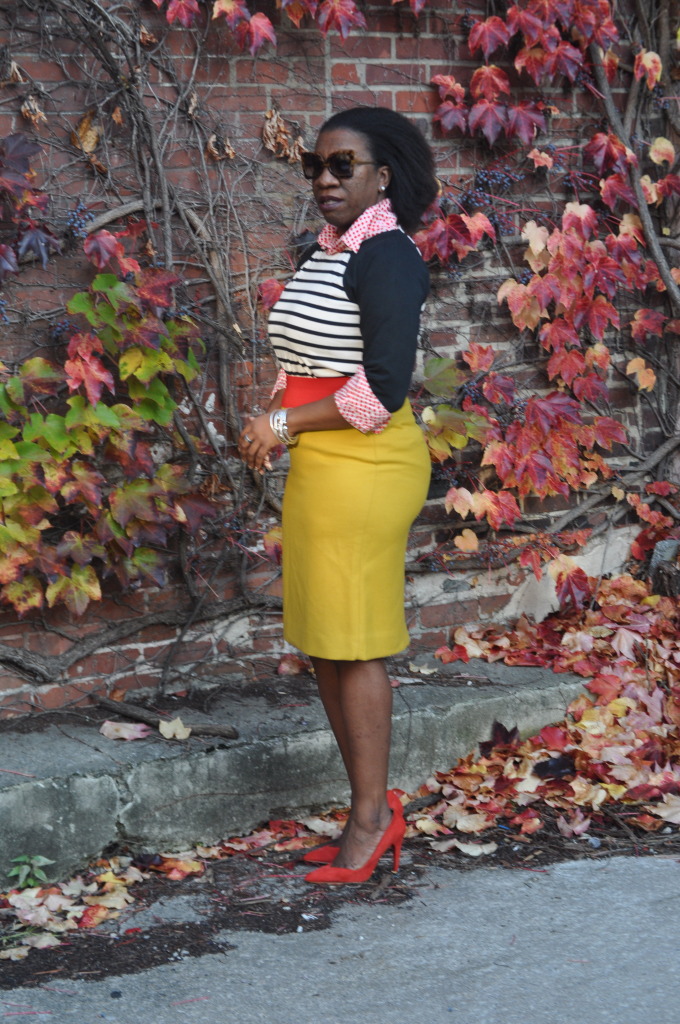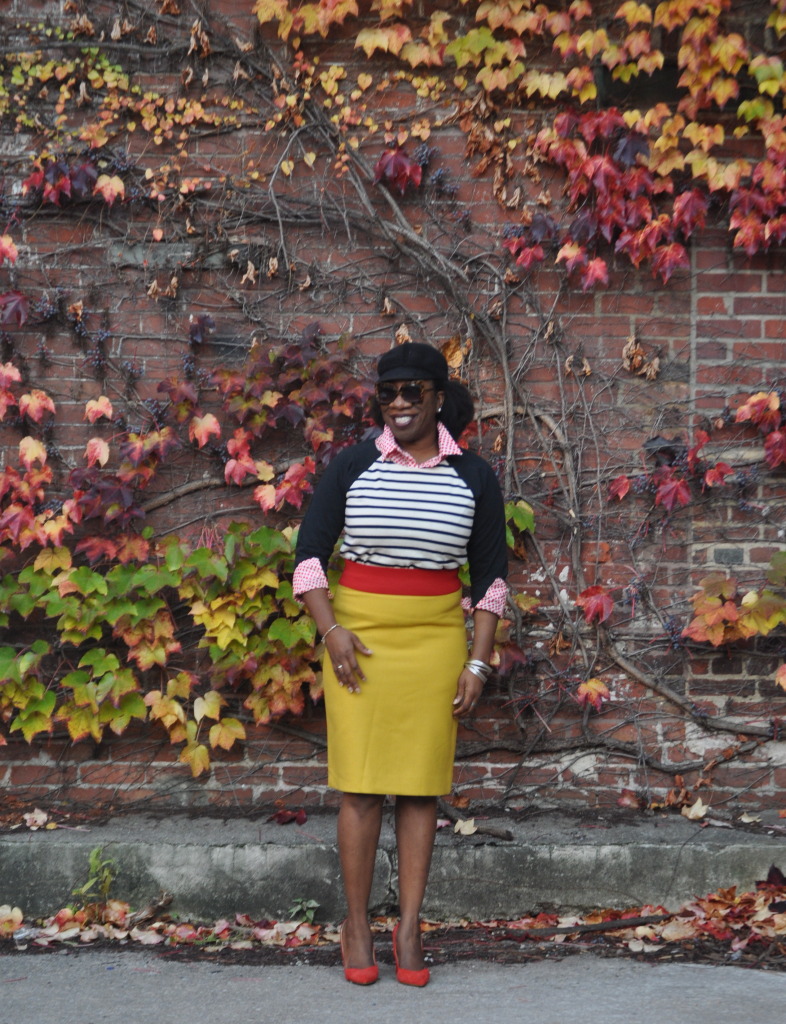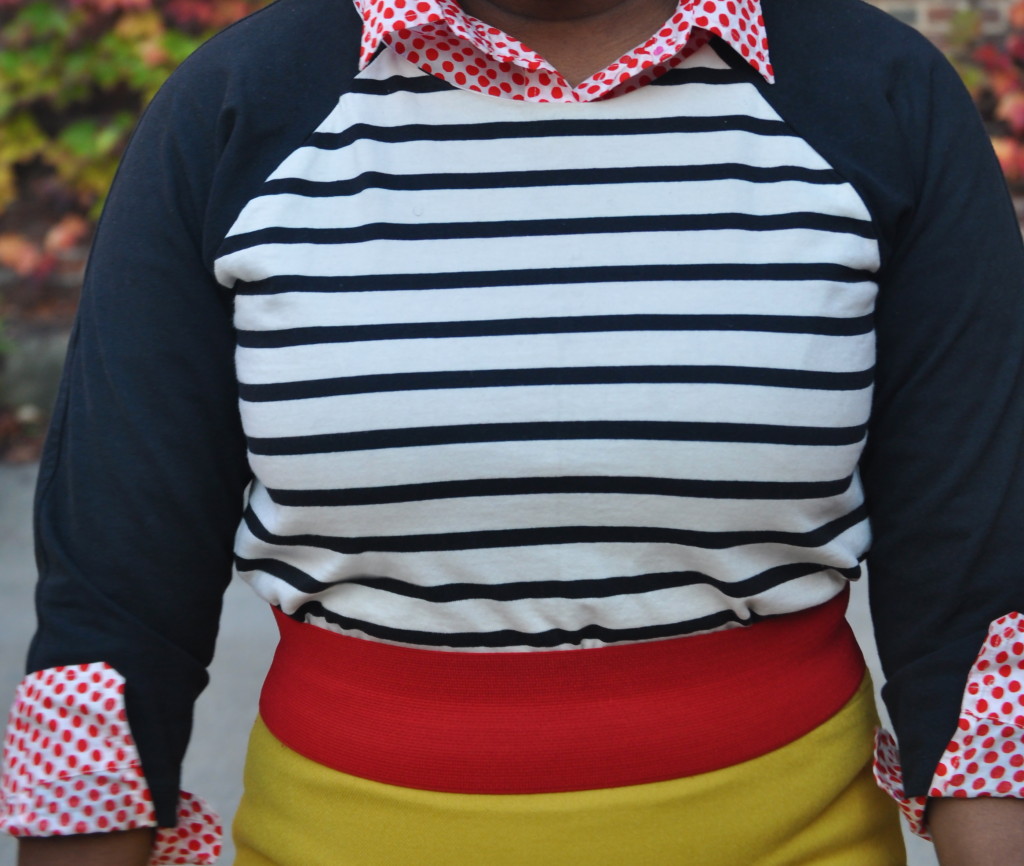 Blouse: Gap (last season, check this out from Banana Republic though); Top: J. Crew (also, old but I'm obsessed with black and white striped tops. Check out this and this); Belt: Onion by Whitney Mero (cute and similar here); Shoes: Zara (I love these. But I am still in search of the perfect red stiletto – currently style stalking these); Hat: Kangol; Glasses: NY street vendor