So it's been a while. I know.  The only thing I can say is life, work, love, children, more life, more work…you get it.
I love blogging but it is definitely time consuming. When I last posted it was winter time so I will catch you up in a few brief lines: It was cold. I wore a lot of coats. I got a new job. I pulled out old clothes. I got sad because they didn't fit. I did some traveling. I worked out a lot. It got warm. I changed my eating habits. I watched my daughter go to prom. It got hot. I pulled out my summer dresses. I got some new clothes. I started blogging again.
Ta-DAH!
This weekend I went to Philly's annual Odunde festival. The festival is a beautiful, cultural experience that should not be missed. It is complete with ceremony and ritual as well as every iteration of Blackness you can muster up (except faux Blacks). I enjoy the music and comraderie and community and entertainment and shopping and just basking in the Blackness. It really does something for my spirit. For this year's Odunde festival I decided to go with my trusted (and favorite) clothing line Onion by Whitney Mero. I just got this new dress from the last trunk sale held in Philadelphia last weekend and I could NOT wait to wear it. This dress has a bunch of my favorite elements all tied up in one piece: tie-dye, one shoulder, draped, and airy. I love the color and the fit so much that I will likely be wearing this a bunch this summer. I live in Onion dresses – especially in the summertime. It just makes life easier! Check out the pics I snapped below and let me know what you think:
(Oh, I also got my hair did…) 😉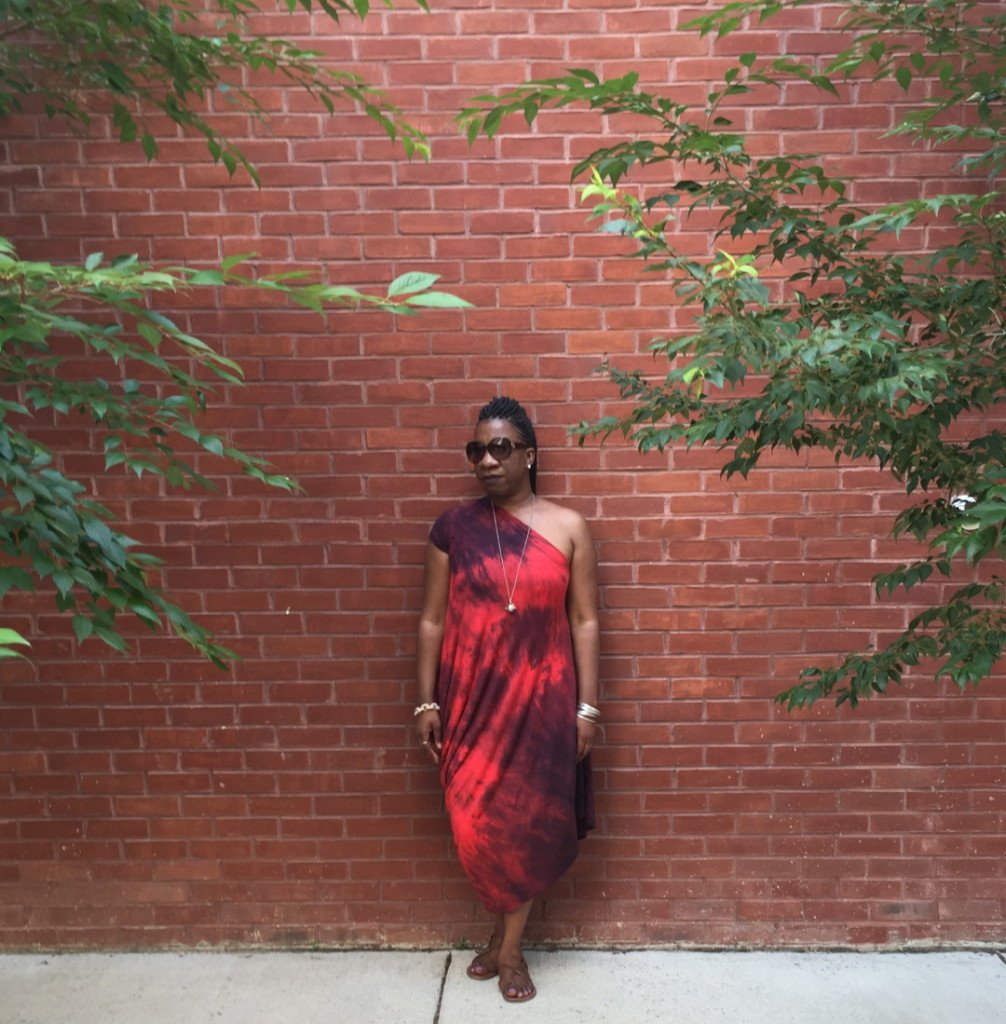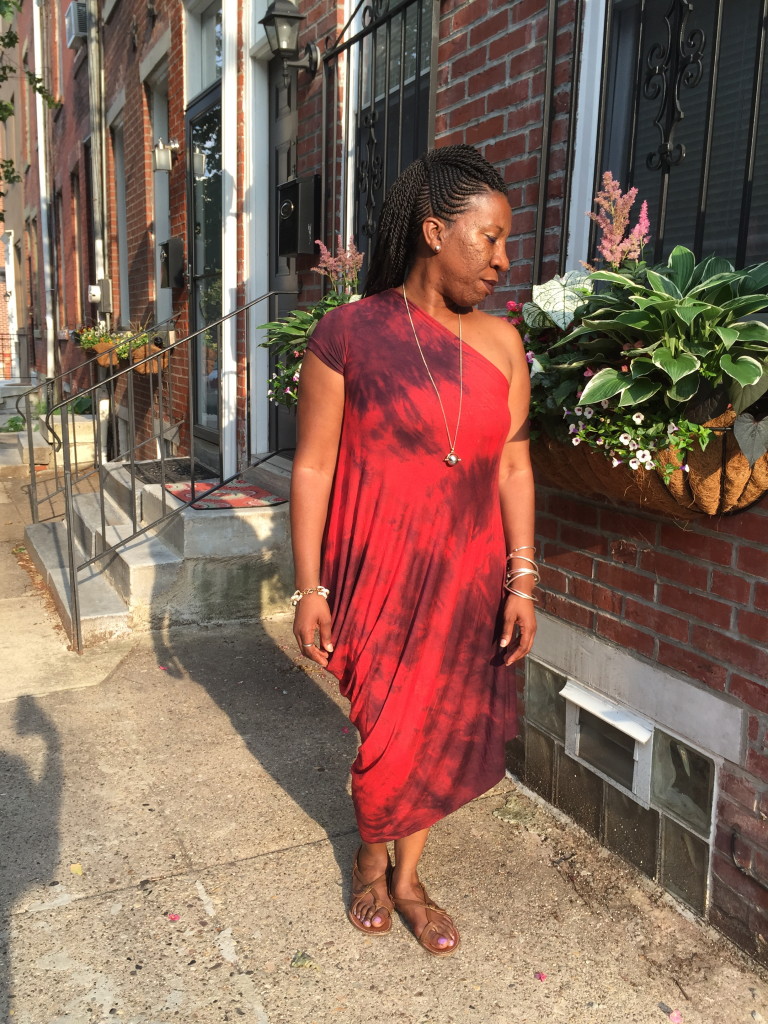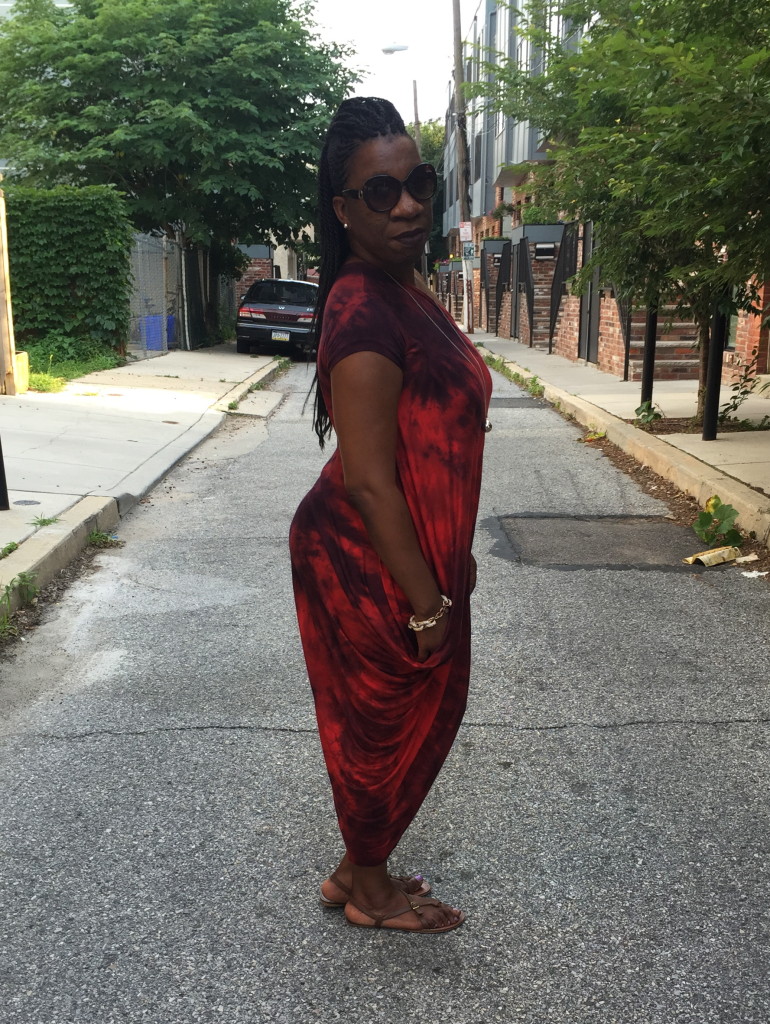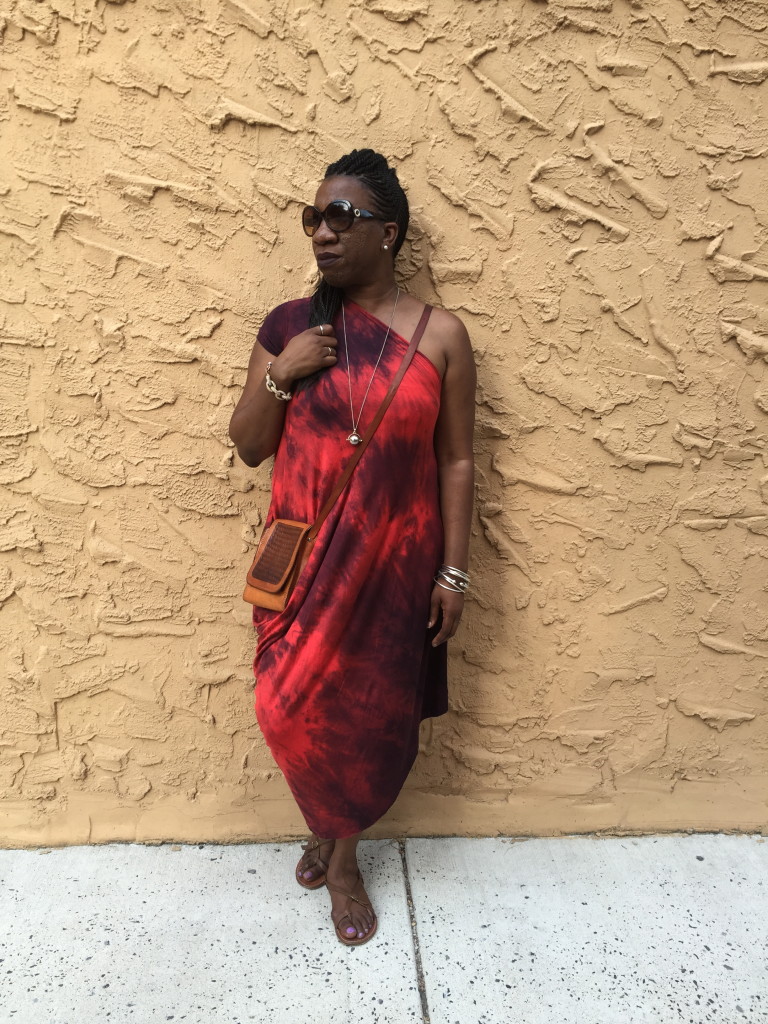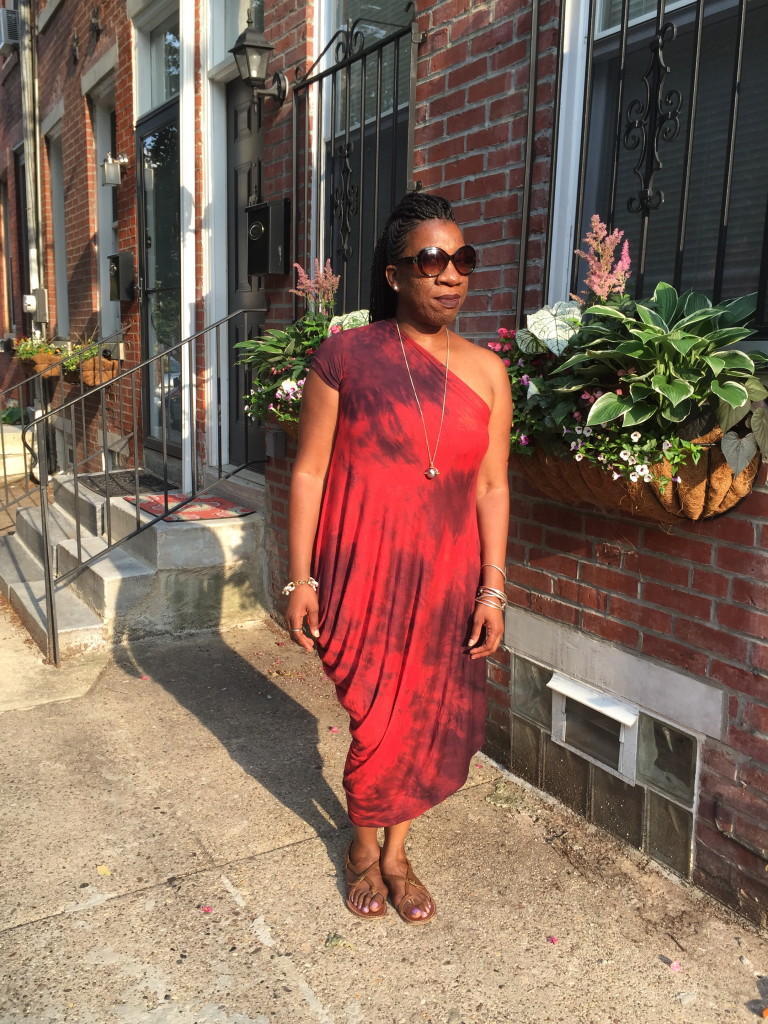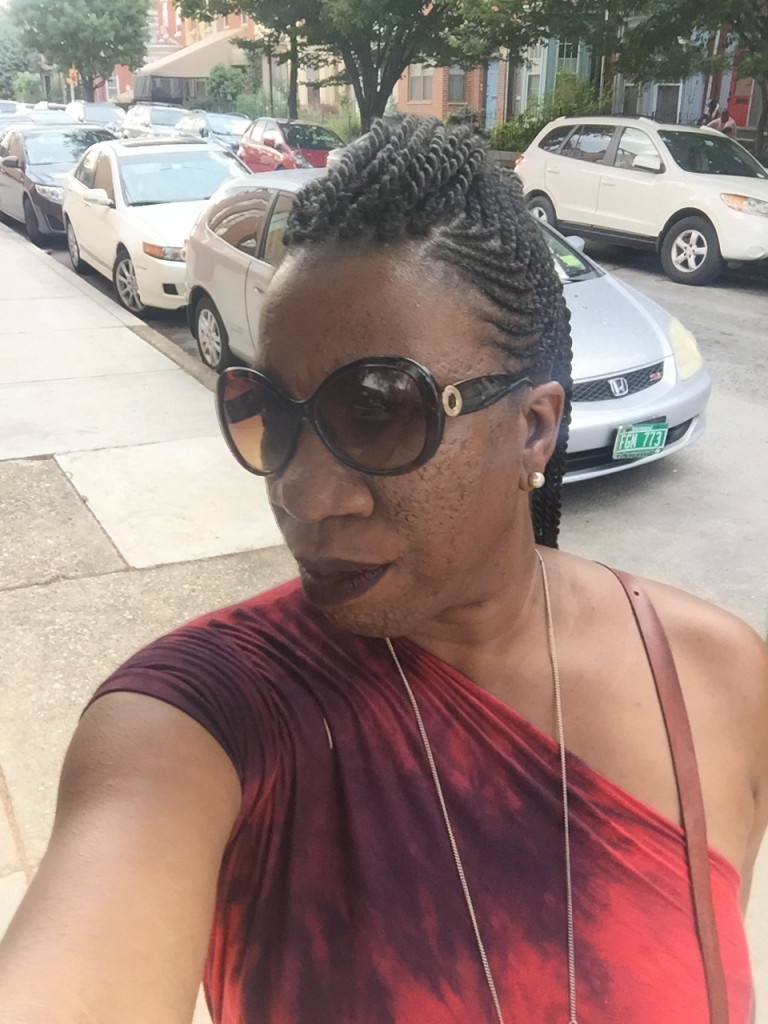 Dress: Onion by Whitney Mero (check out the long version here)
Sandals: Lost & Found which is a great little boutique here in Philly. They are older than Methuselah, but I love them. Check Greek Sandals out. They are super cute and affordable.
Purse: Also old, sorry y'all. I got it at some festival years ago. Or in Africa. Can't remember. This Fringe cross body bag is completely different, but its a small, cross body bag and made me think of this one – but more jazzy.