"…dressed in all black like the omen…"
(if you are not nodding your head right now we probably can't hang out – just saying. 😉 )
This is hands down my favorite outfit this year. Hands. Down. Another H&M Trend banger (for me). I saw this skirt and fell in love with the texture and design.  I tend to lean toward curve-hugging skirts but this one is a heavier fabric that just stays where it lays. I was a little concerned about that at first (because no one wants to look like a flat booty – at least not in my circle 😉 ) but I just loved the look so much that I went with it. The shoes are new too (I know! Rare, right?!) and I couldn't wait to try them out because they are my answer to the Louboutin 'So Kate'  which I would never, every, EVER pay $675 for even if I acknowledge that they are sexy as hell when worn properly. The designer is Tony Blanco out of Australia (shout out to my cousin Justine who put me on) and the shoe was $80 US dollars – plus, you already know, I had a coupon *cheese* so it was a worth while investment for me.
My (new) photographer , Yoann picked out this location for me. He saw the outfit and it immediately read vintage and classic to him and so he steered me to this sick little vintage car which was an homage to Harlem of the past. It was absolutely perfect for me because I may be from the Bronx, but Uptown will always have a huge piece of my heart. <3
Check out the pictures below: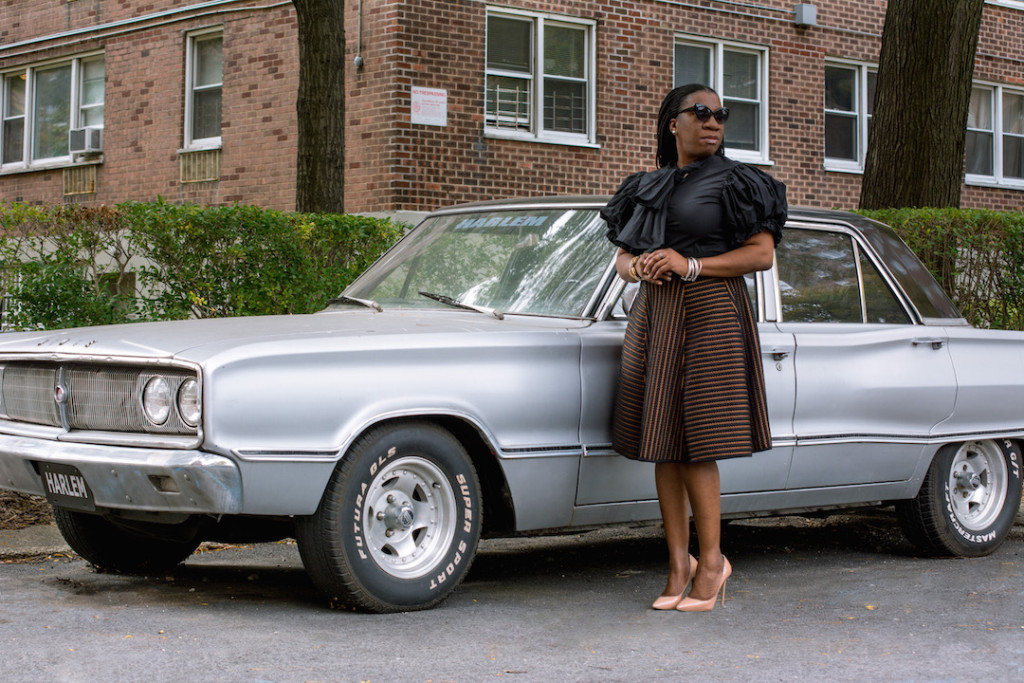 Photos by Yoann Sebin
Blouse (old but this is a great version) || Skirt || Shoes || Shades || Bracelet (old but I'm lusting after this one)