Okay, so there are few things I love more than being a Black woman, but right at the top of the list, tucked neatly under *being* a Black woman is being AROUND Black women. I love us. I really, really do. All of these myths and memes I see and read about us not 'sticking together' and 'hating on each other' are lost on me because both personally and professionally I rock with an airtight clique of Black (and Latina) women who are phenomenal and actively make my life better. SO. You know I was ecstatic when my (sorry in advance Shameeka) 'sister in slay' Nikki of the blog NikkiFree Style and I were finally able to connect for our first (of many, hopefully) joint photo shoot!! I am a long time admirer of  Ms. Nikki and her fabulous, festive, fly wardrobe and impeccable taste and style. Last year during her run for the Redbook Real Women of Style Awards I found myself camped out on the site to make sure she was getting her fair shake at the top prize – which she ultimately WON and then proceeded to fire up the photo spread!
For this photo shoot we got together in her hometown, Atlanta, and had an absolute blast twirling and giggling all over the place while trying to snap some shots for our respective blogs. After much conversation and a bit of agonizing we decided on an old faithful Black and White as our theme. Neither of us planned how or where we would wear the color scheme but showed up perfectly complimenting each other. Nikki, of course, was flawless from head to toe. Her lovely, classic, black and white striped skirt and red heels were set off by this bad sheer, polka dot blouse and that smile. Oh, and let's talk about the smiling for a minute… those 12 of you who follow me regularly already know that smiling is not my wheelhouse. I don't generally smile in my pictures because I am never sure if I can pull it off (true story) so I just go for a 'Wintour-esque' ice grill with shades. However, Nikki has a wonderful smile and she flashes it at will. There was no way I could pose for pictures with her and not bring out the (hopefully) pearly whites – which I did, effortlessly because all we did was laugh and giggle the whole time. You all will have to bounce on over to her blog to get the deets on her outfit, but in the meantime get into the shoot and look for details on one of my favorite outfits below.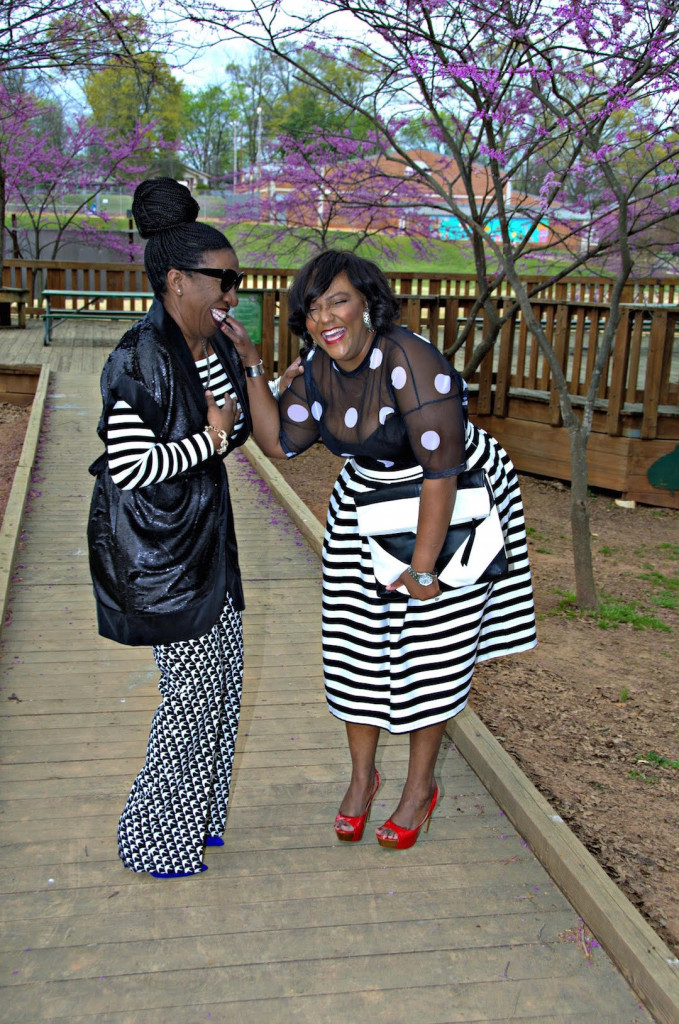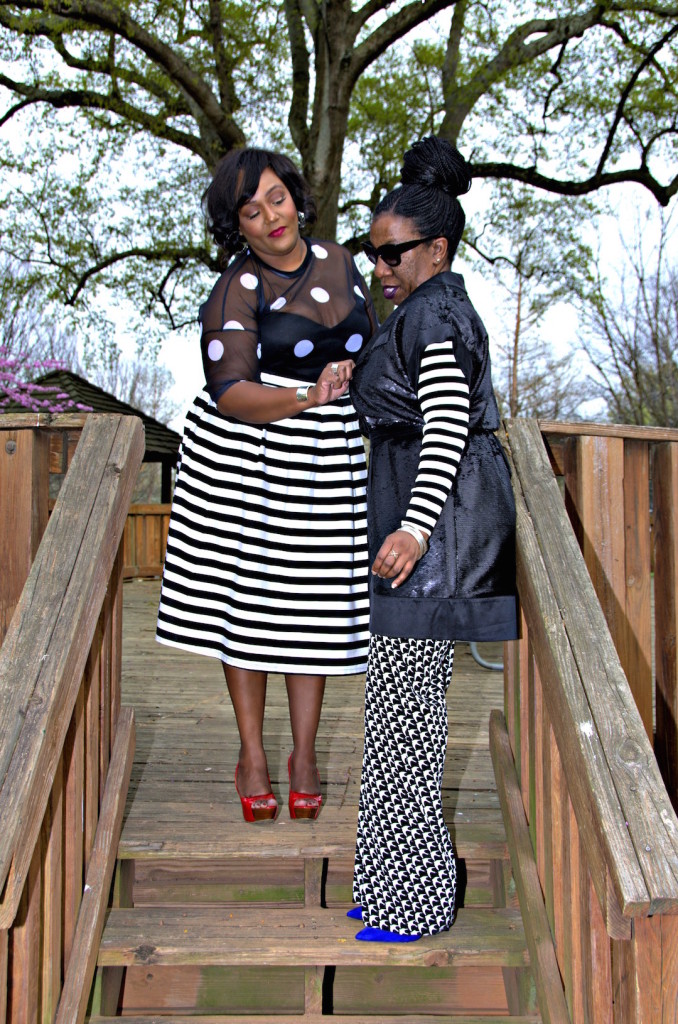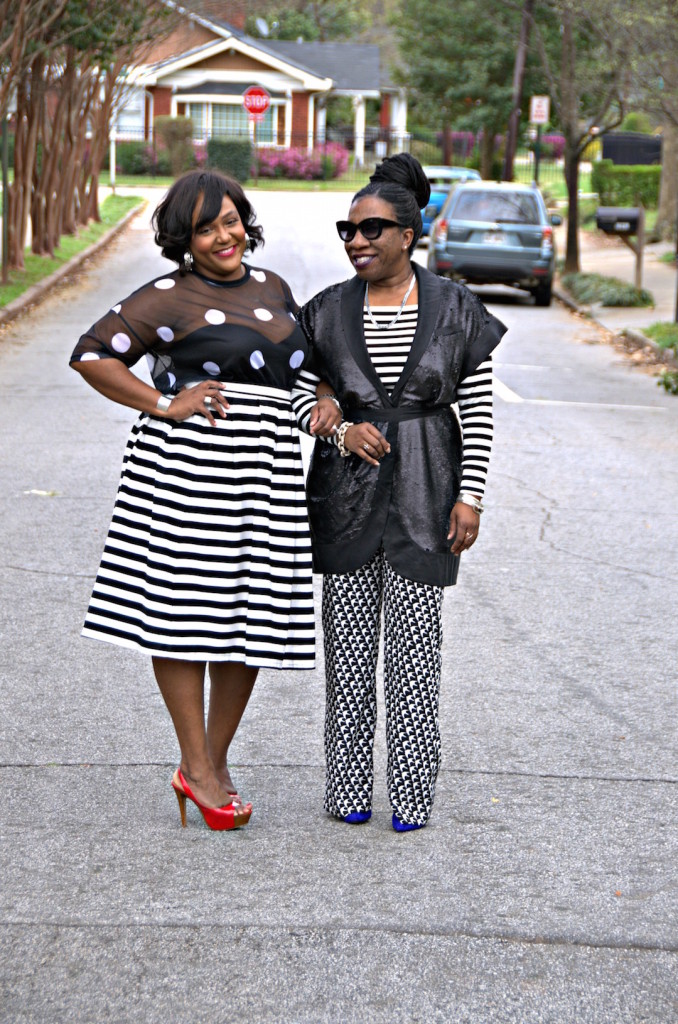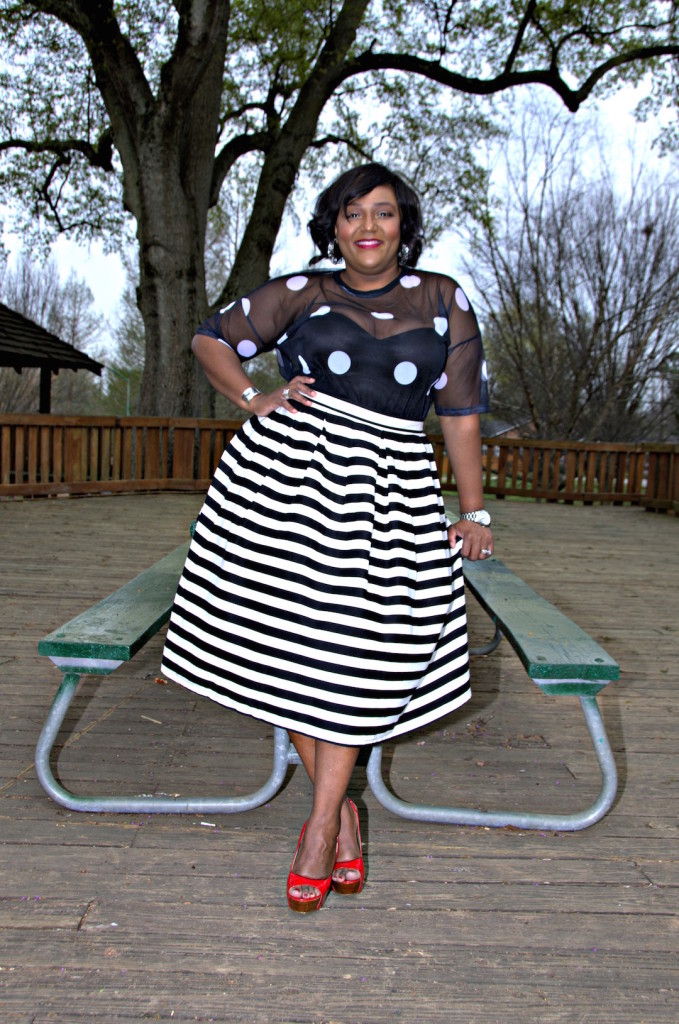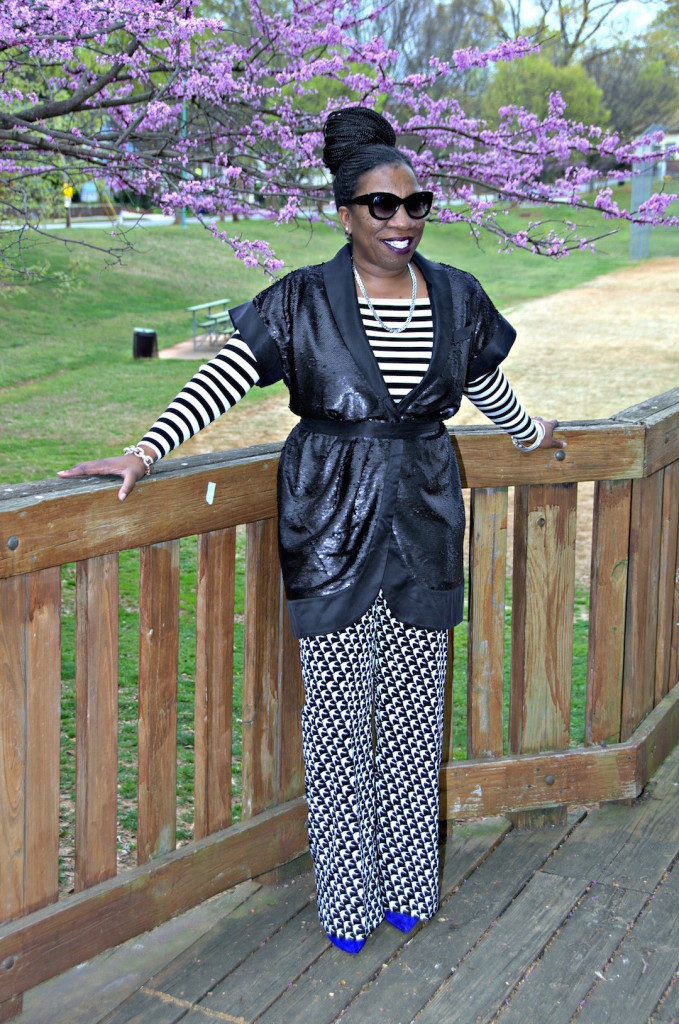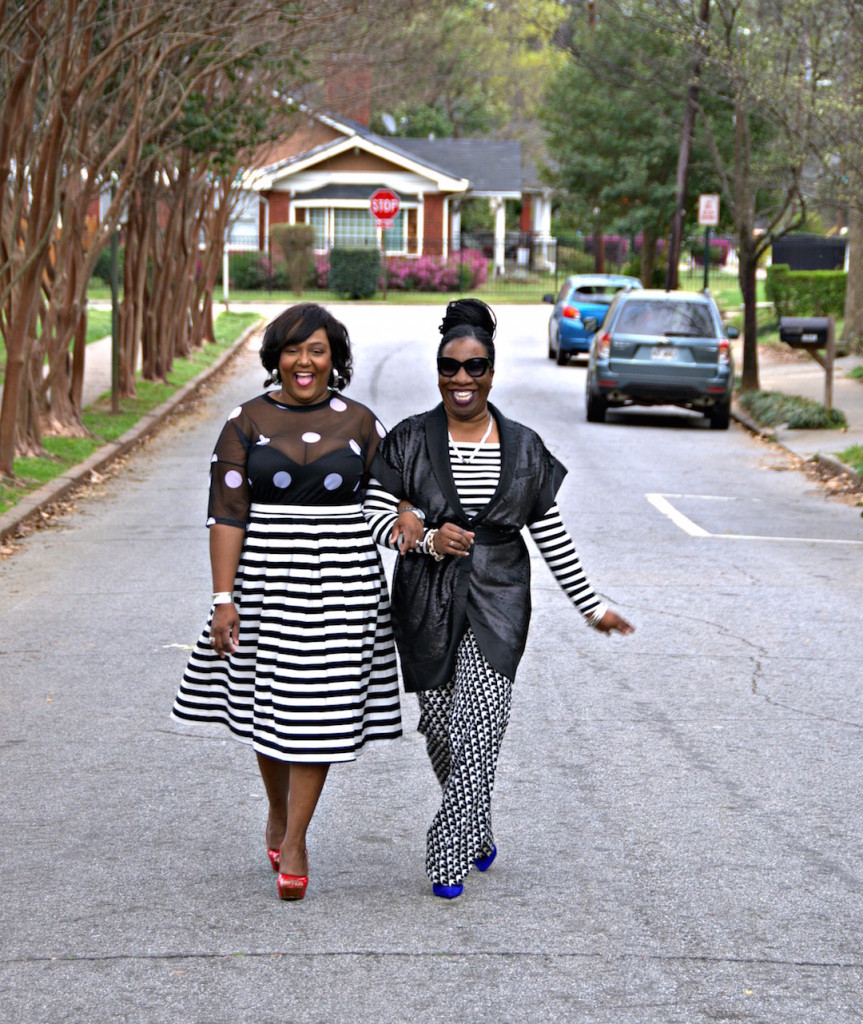 SEE! Look at all of that fun!! 😉 I can't thank Nikki and her wonderful photographer Markus Moore of Big Time Images enough!
Dress (worn as top/jacket): Banana Republic || Top: H&M || Pants: Banana Republic (old) but I'm kinda obsessed with these || Shoes: Jeffrey Campbell