So, I accidentally took a little hiatus…
…which is no hiatus at all if you follow me on social media – but I haven't blogged in almost two months! The summer has been a super busy one and it's been difficult to get time in to do much else but work (and by work I mean the job that actually pays me 😉 kind of work) Buuuut alas, I have these great pics that I love by the amazing Philly based photographer Patrice Worthy (check out her IG @patriceworthy) and I really do want to share them. These pictures were actually taken a couple of months back but I never posted them. Today when I took a look at them they reminded me that not so long ago I felt like this: strong, in control, happy! I can't seem to connect to that person lately and I don't know why. Or maybe I do know why but this is a fashion blog so I won't be a debbie downer, lol. At any rate, these photos made me smile for a bit today and I hope they do the same for you. I love this top so I need to remember to pull it out to wear before the summer is completely out. It is so adorable with a high waisted skirt or pants. Not surprisingly, or at least by now it shouldn't surprise you to know that this outfit is another H&M Trend ensemble. I haven't done much shopping lately, but I am really excited about what the new Fall trend collection will bring. This outfit has two of my favorite things: Black and white stripes and GREEN! I love to mix prints and these two just jumped out at me when I eyeballed them in my closet.
Speaking of mixing prints…I have had a few sisters reach out to me about learning how to do it right or taking chances with their looks after seeing one of my outfits. First, YES! I am all about taking (calculated) fashion risks and two, I am really thinking of creating something for women 40+ that deals with just that topic – taking some risks at any age really, but especially for my 70s babies. I'm thinking of calling it: For 40+ Colored Girls Who Consider Matching their Shoes to their Purse Enuf.
Let me know what you think? Would you be interested in a video workshop or an e-book maybe? You can comment here or on IG or you can email me at yessheslays@gmail.com
In the meantime, here's this week's look. Check it out below:
sho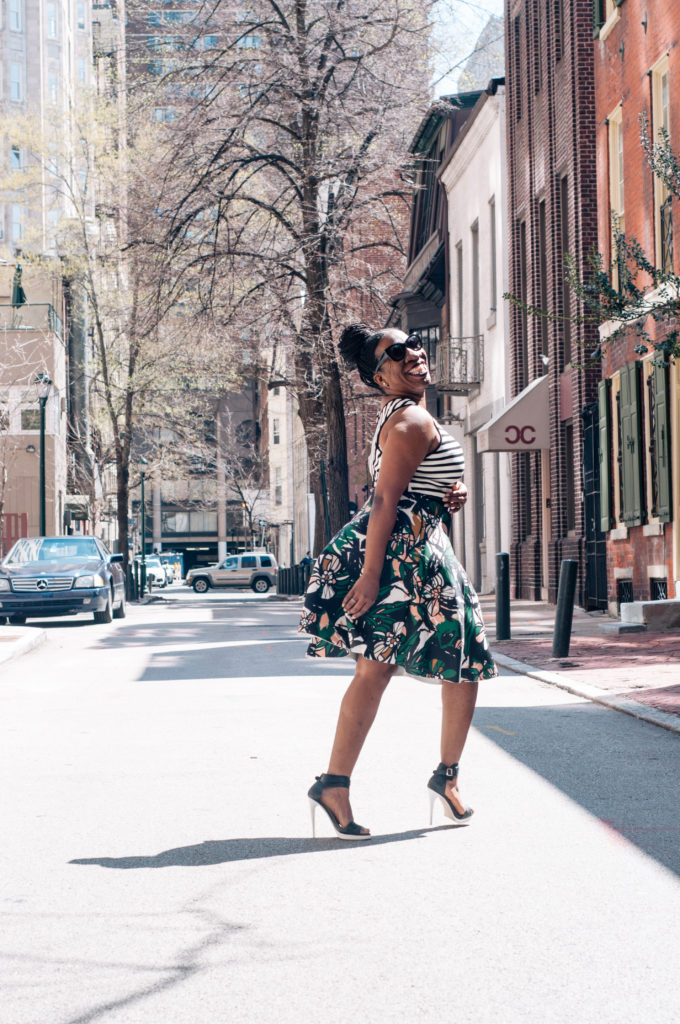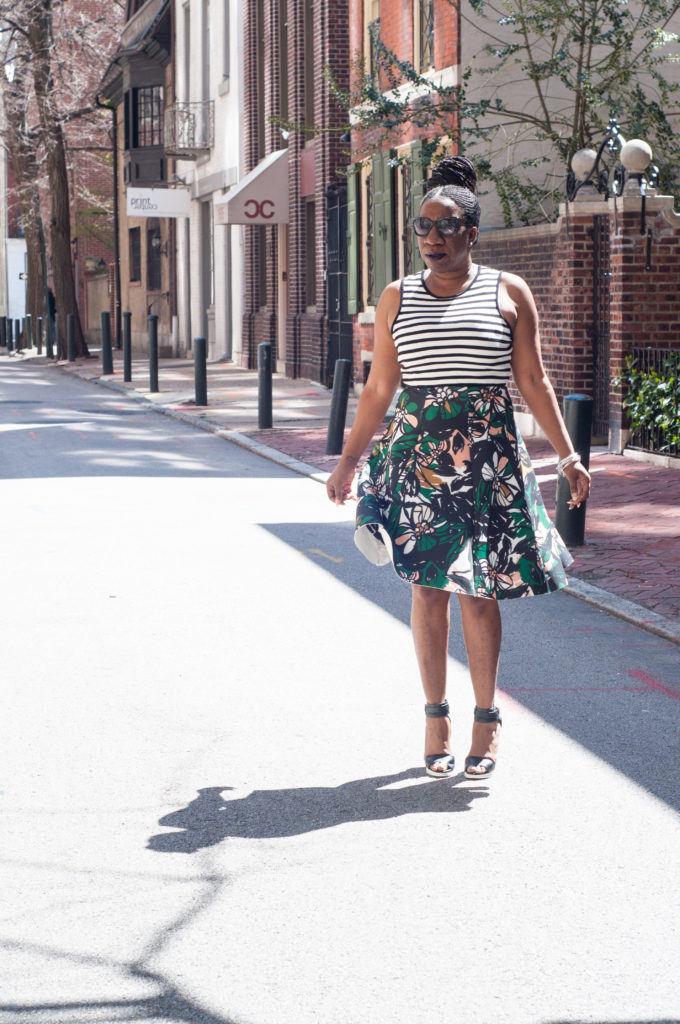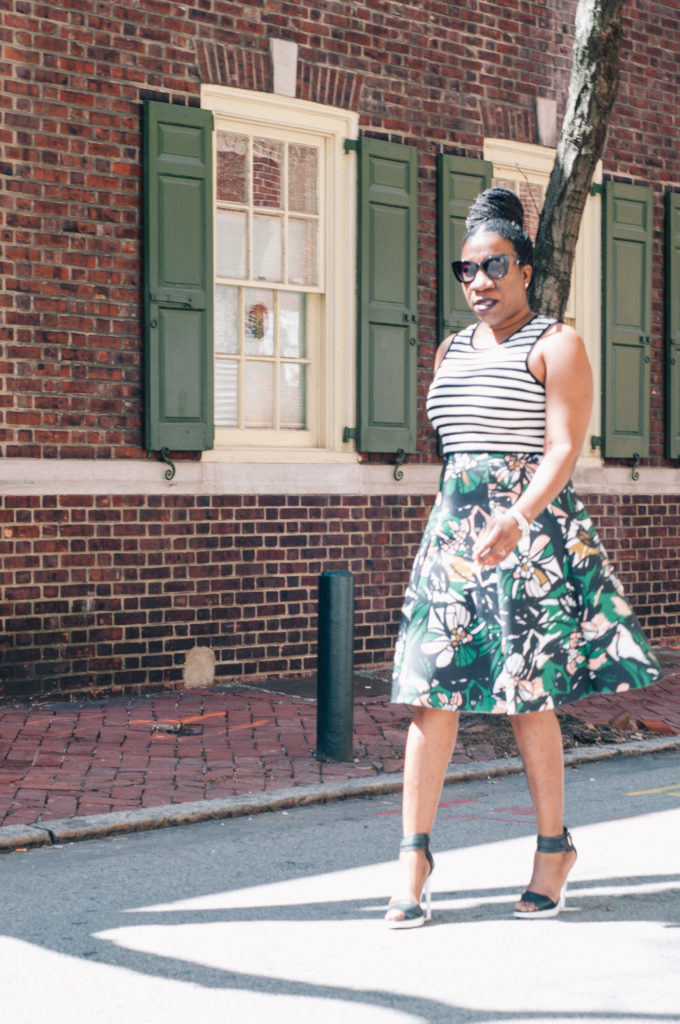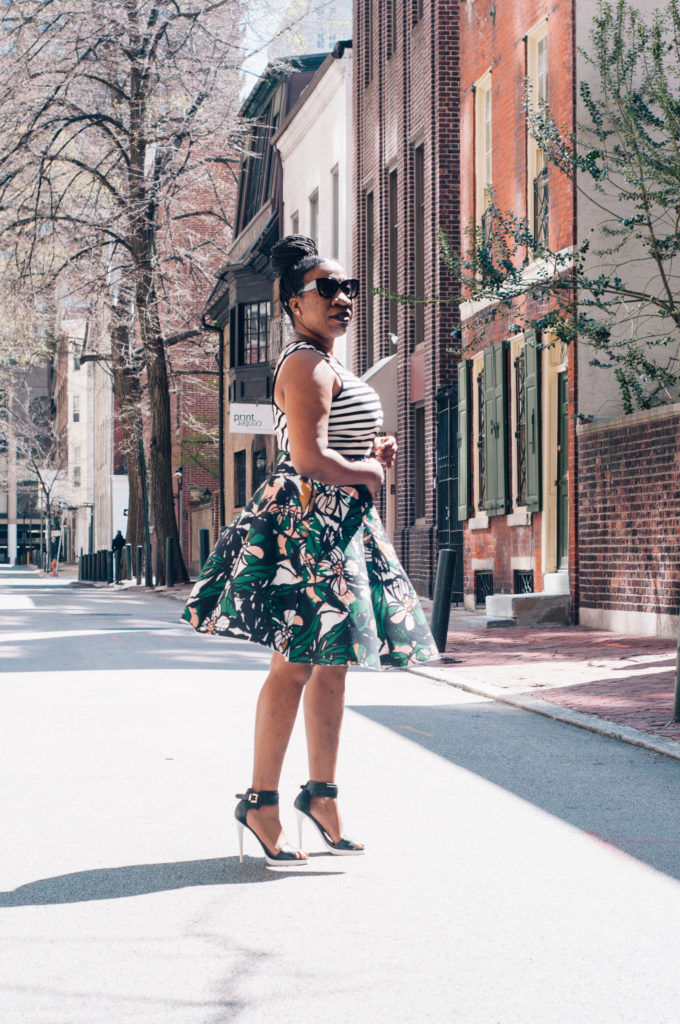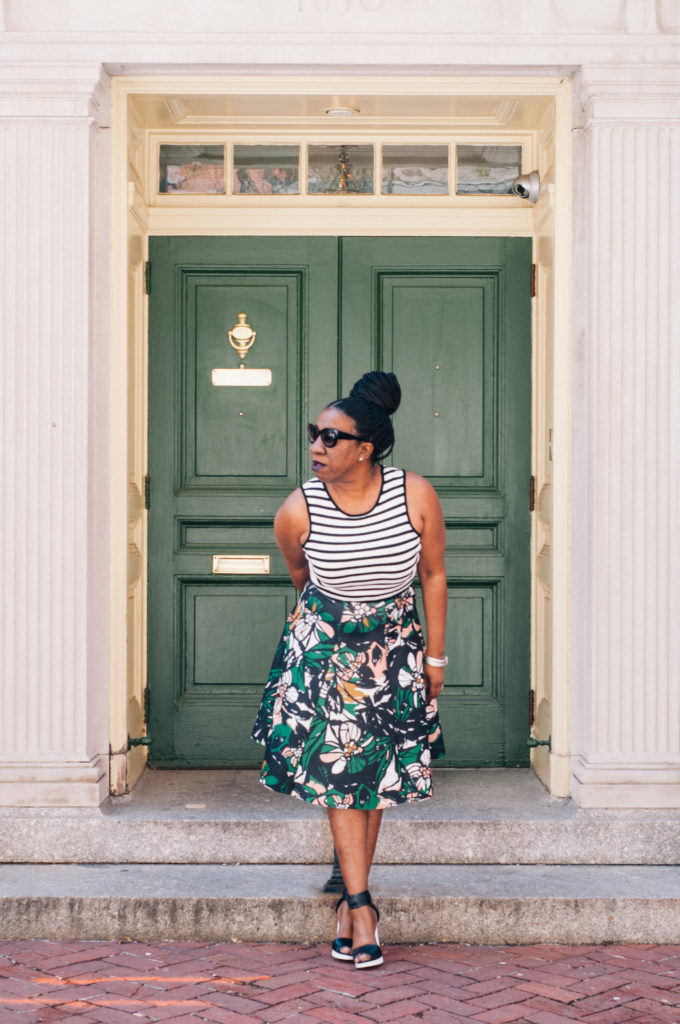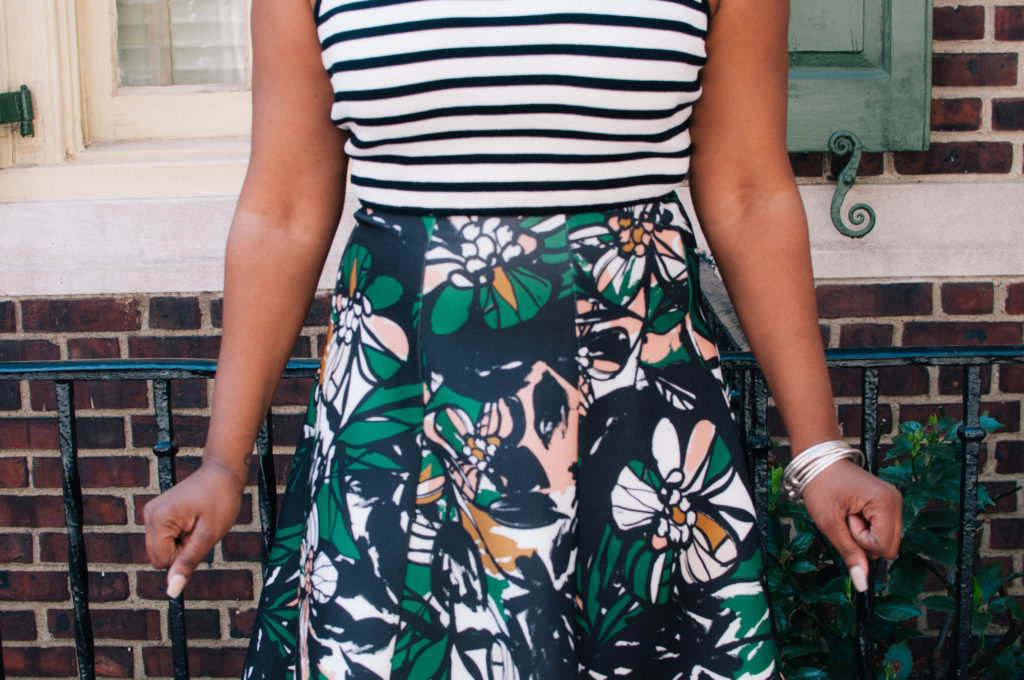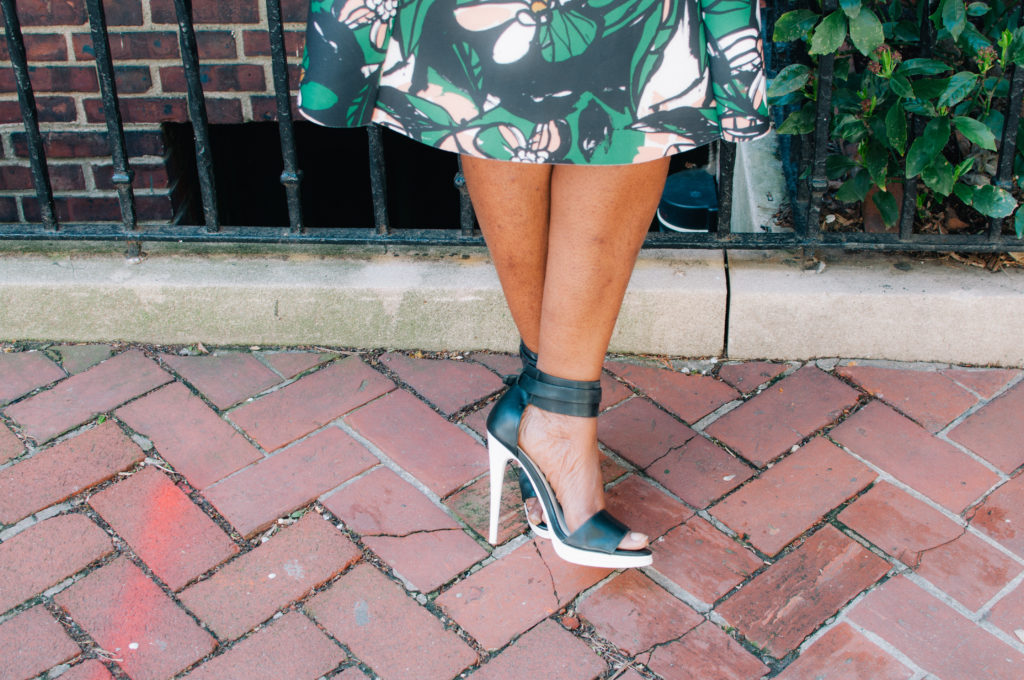 Top: H&M (sold out) this is similar and this is cute but not striped || Skirt: H*M Trend (sold out) this skirt is not the same but with the white top from H&M you could create a similar look) || Shoes:  Aldo (VERY old) the shoes I'm wearing are from two seasons ago, but I searched and found a ton of cute Black and White shoes (even snagged me a pair!) check out these, these, this pair, love these and I got these!