Ghetto White Hot
The 'dog days of summer' are upon us, folks. It's been so hot and humid and muggy in NY lately that it's hard to breath! Ugh.
I spent this weekend with my daughter and my niece bouncing around the city and ending up in the movies (you should totally go see Pete's Dragon – it's not like the cartoon we had growing up but it's still so good!). Anyway, after looking at the forecast I decided to get bold and wear my bare back out. I almost NEVER do it because I feel like I look like a linebacker from the back but today, out with my daughter and my niece – I didn't even care. My white Onion dress is so adorable and pairing it with these classic Rod Laver Adidas made for one of the most comfortable outfits to traipse around the Upper West Side.
My hair is my favorite thing this summer. I have been on a bead kick for a couple of months now and as someone who loves to adorn her hair – it has given me so much pleasure. I am doing my best Stevie Wonder 'Hotter than July' meets Patrice Rushen "Sending you forget me nots" impression and getting my beaded life from it all.
P.S. — before folks get al bent out of shape about my (peek-a-boo) situation. Don't. They are nipples. Mine happen to be the kind that stick out no matter what I do. I live with it and so can you. Not much more to say about that. *smooches*
Take a look at these flicks from our day out and let me know what you think!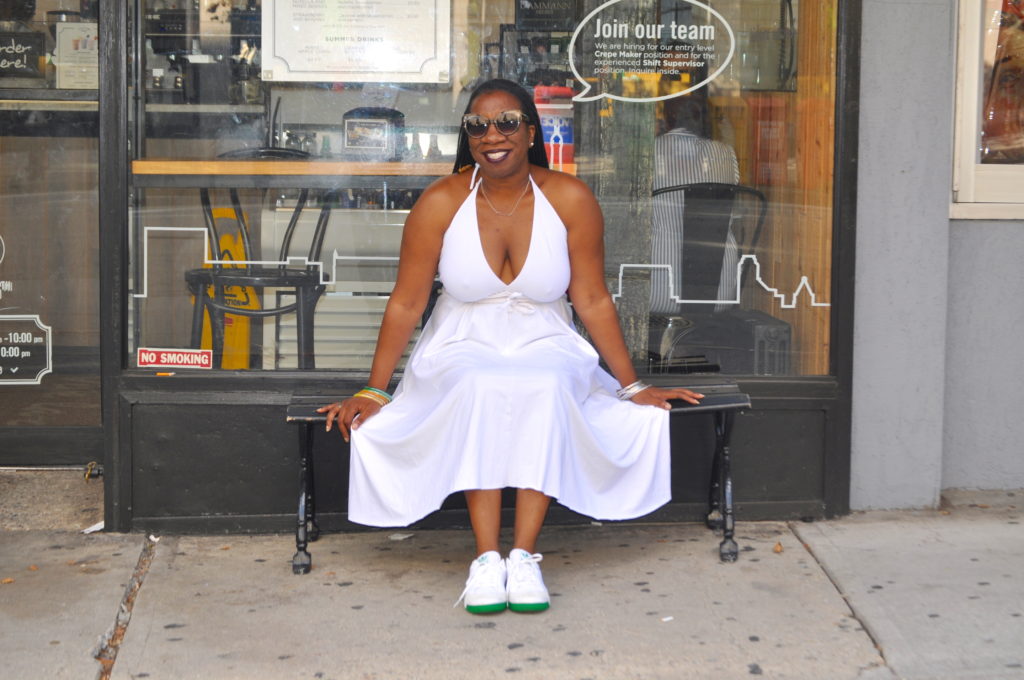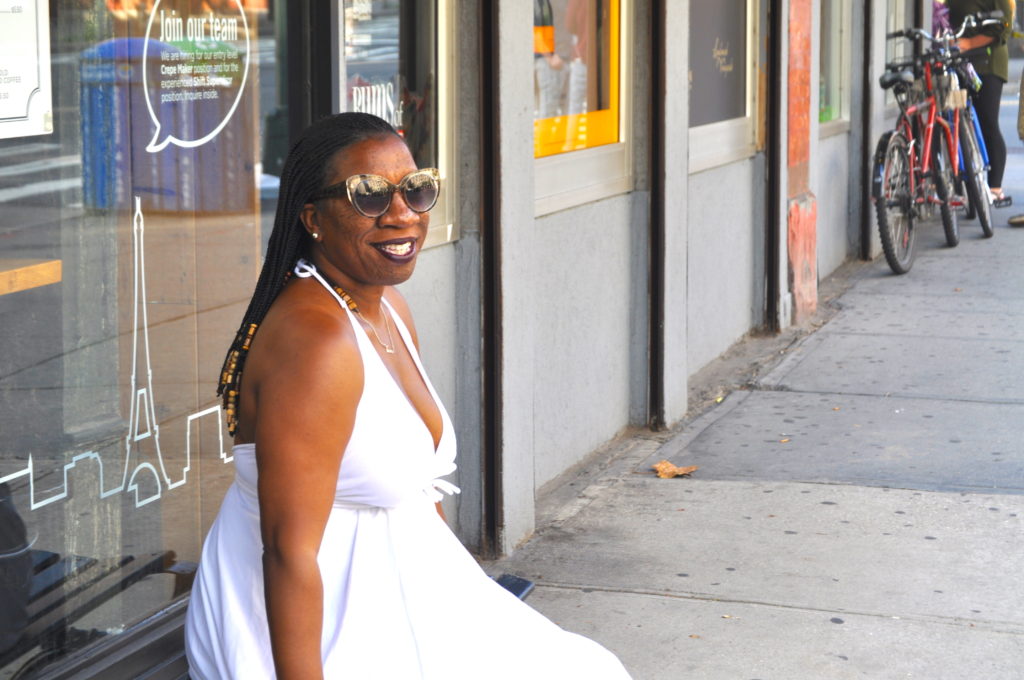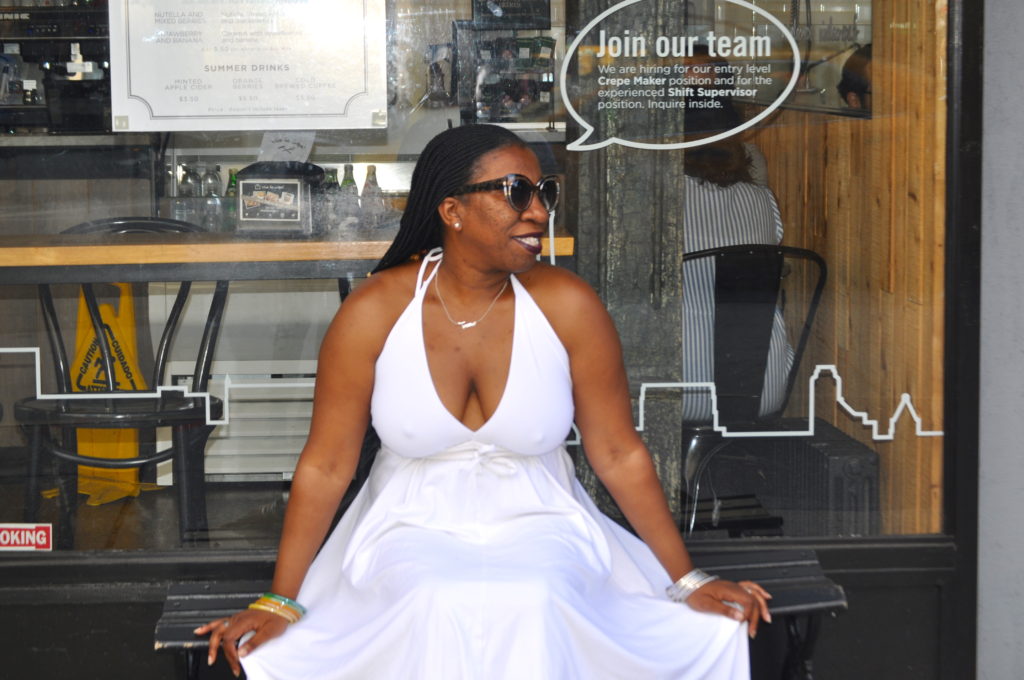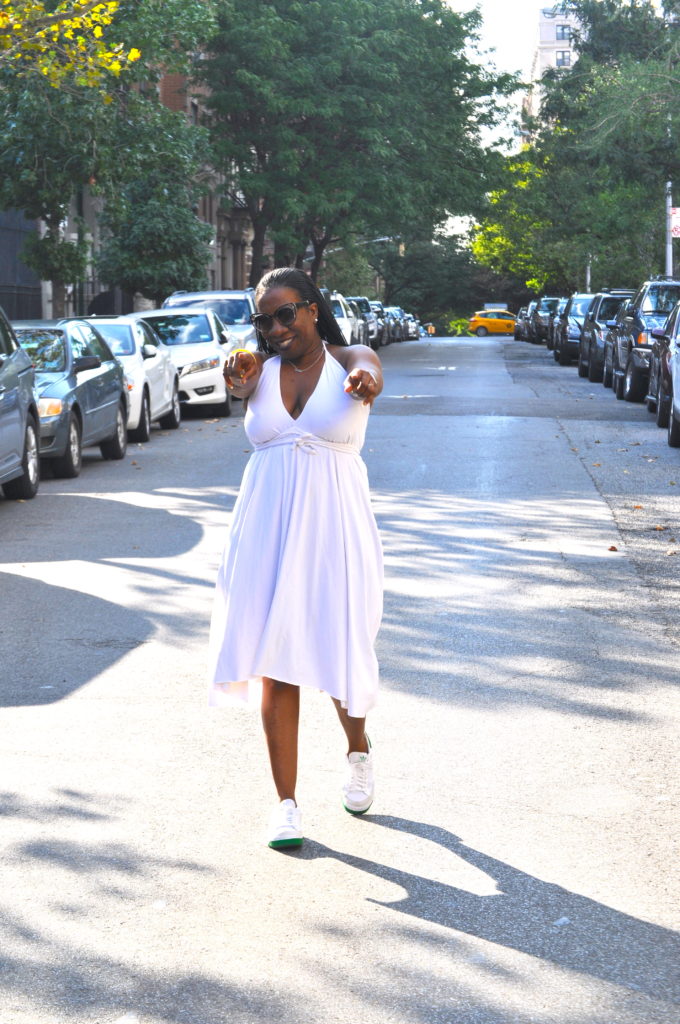 Dress: Onion Cut & Sewn || Sneaker: Rod Laver Adidas Classics || Sunglasses: OTS