I love dressing up. I mean, that's probably obvs from the whole blog thing, huh? 😉
Well my real life job doesn't call for much dressing up (I do it anyway) but if I could I would be dressed to the 9s er'yday. So you know when the mood hits me I shift that energy to my blog. I have a thing for pencil skirts and stilettos. I know it's unoriginal but there are few women who *don't* look good in that combo – I don't care what the fashion rags tell you. There's a pencil skirt for just about every shape, but because I have a curvier figure with wide shoulders it does especially for me. I also love stripes and these bold blue on blue stripes practically called my name. The little pop of color in the belt is to break up the monotony but also I love mixing in colors that aren't expected. I think the coral sets off the blue quite nicely AND it helped me make a peplum out of this rather boring top!
Check out the rest of the pics below and tell me what you think.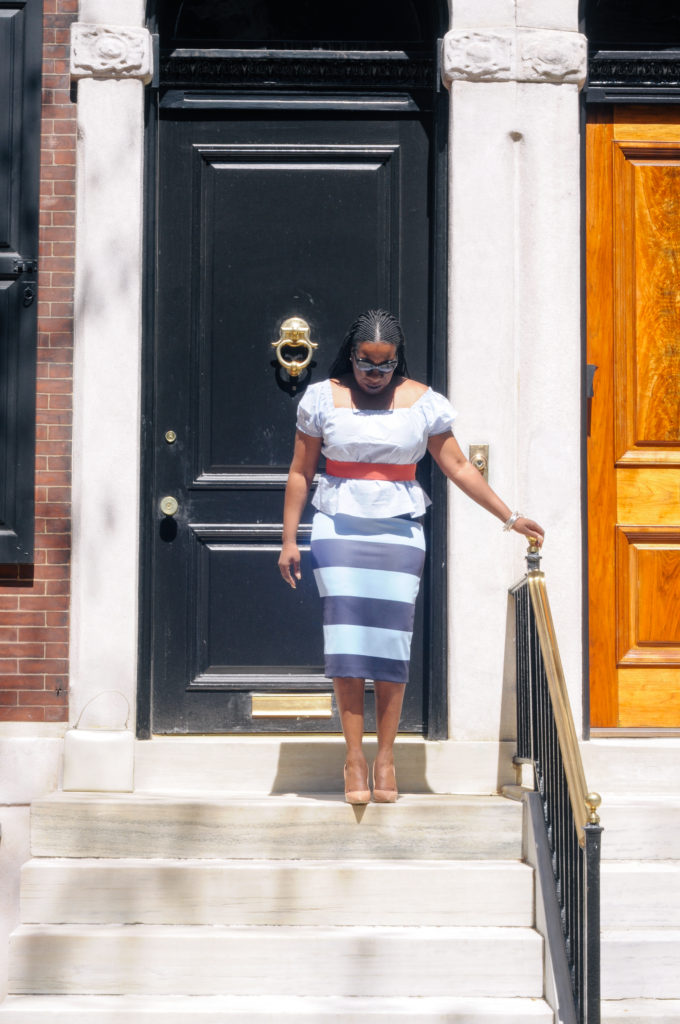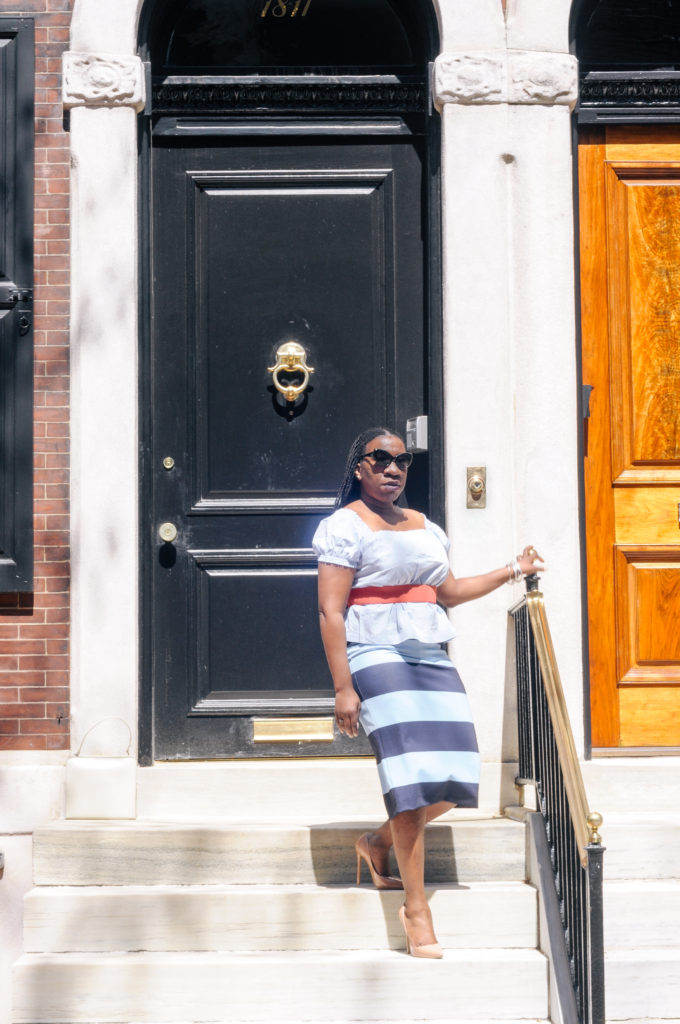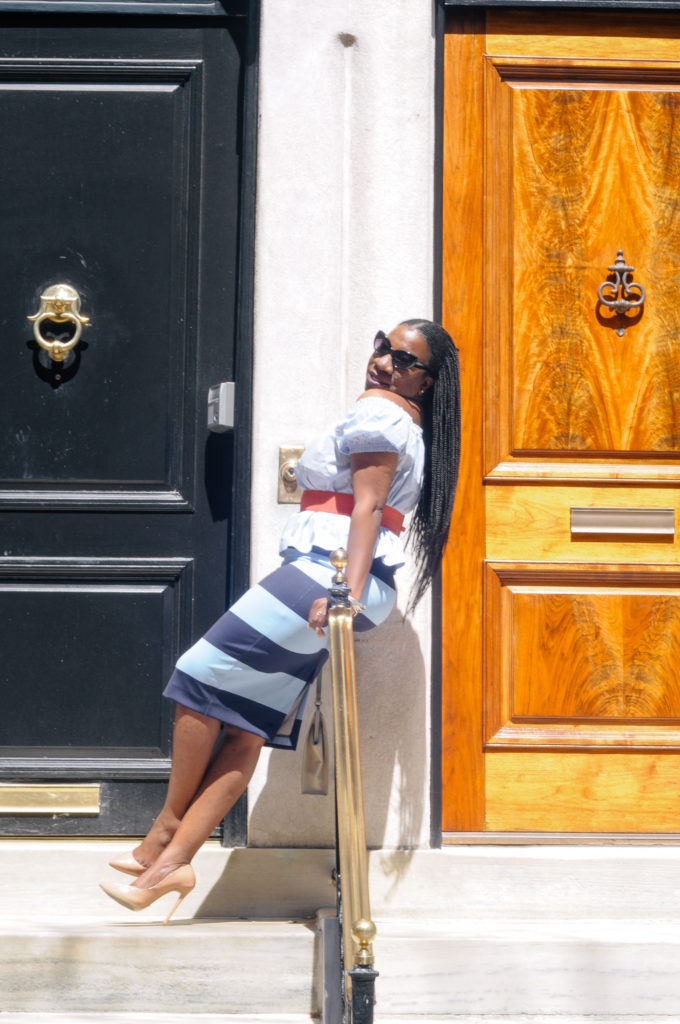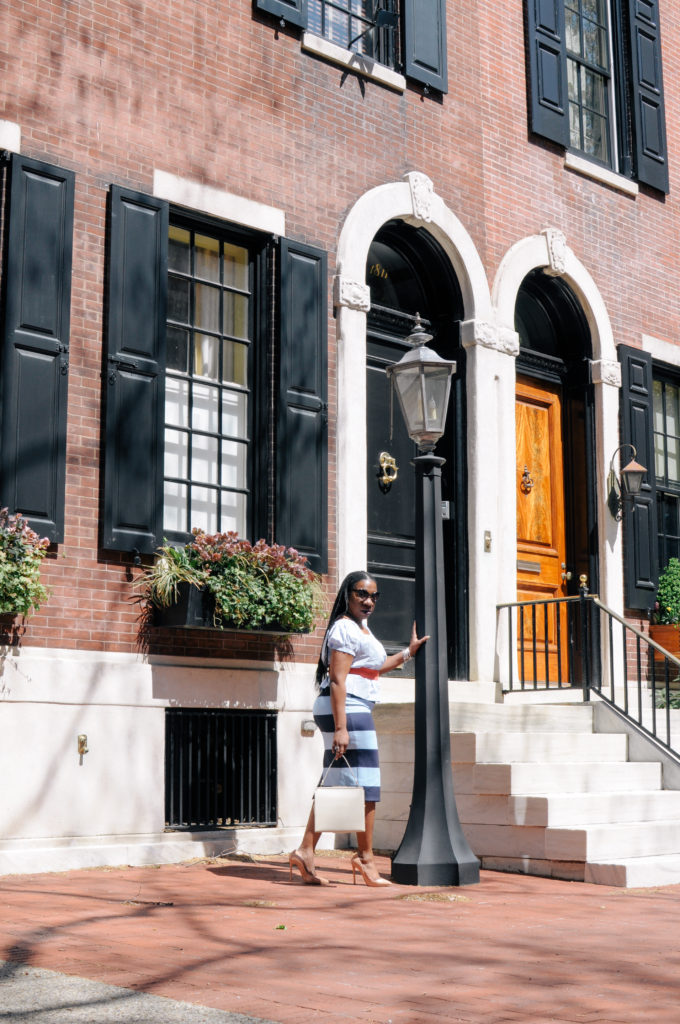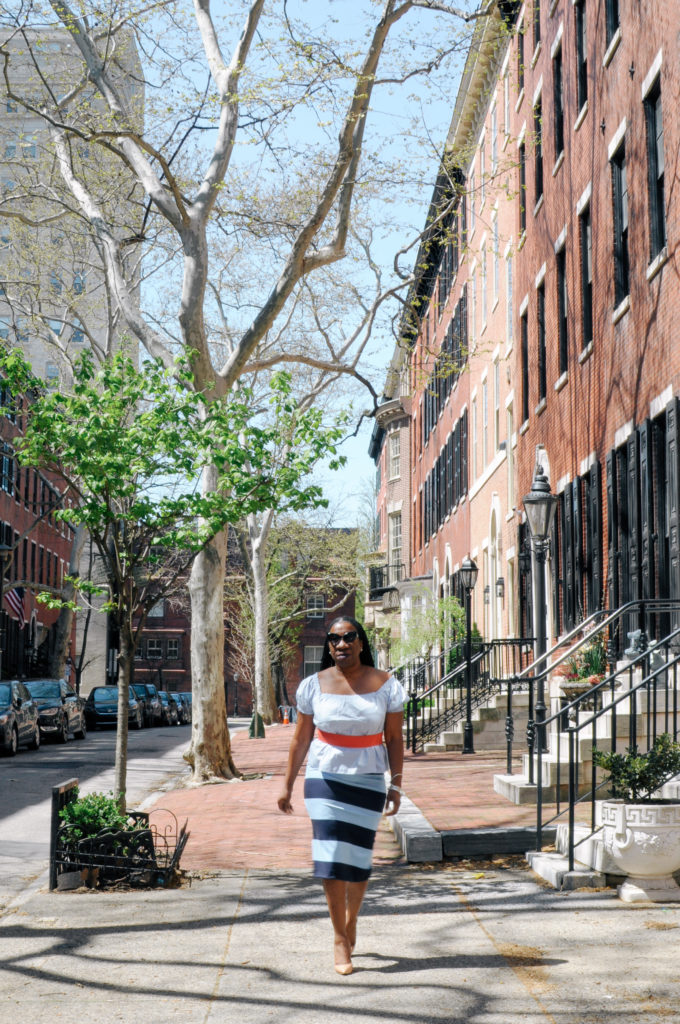 Top: H&M (old) Similar here | Skirt: Zara (old) Similar here | Shoes: Jeffery Campbell