So it's officially Fall. If you live on the east coast like I do then you have really felt the shift in weather in the last week or so. I woke up to 56 degree weather in New York today – it's not cute. In honor of the season changed this past weekend I engaged in one of my favorite autumn acivities, what I like to call: the Changing of the Garb. It's the annual event when I put away my specifically summer clothing and pull out my Fall clothes. My usual process is to pull out what I love and take what I barely wore last year and either sell it or give it away. This year I am doing things differently. But first let me back up tell you about this last year…it has been a DOOZY! My whole life has been turned upside down over the past 12 months or so and like so many others money plays a big role. I spent almost two years out of work and finally went back to work full time last Spring. I'm grateful to be gainfully employed again, but it's not easy to get your life back on balance after falling into debt. I realized some time earlier this year that a major part of my problem is my relationship with money. I didn't grow up dirt poor, but we were definitely a part of the working class. I had my basics met and that was the best my mom could do. As I grew up and came into my own  I have found myself being the 'brokest' when I have the most access to money and it boggled my mind.  Now, I won't try and Dr. Phil y'all, but I know that part of my problem is shopping. Obviously I love clothes. I also love BARGAIN shopping. It's like what I imagine the rush a gambler has when I am able to get something that was full price at a discount. But here is the thing – money is still money – you can spend a lot of it on a few things and be broke or you can spend a little of it on a lot of things and guess what? It's still gone.
So, recognizing my relationship with money was jacked up I have started to do a few things differently. One of the first things I did was buy some books. Natalie McNeal's The Frugalista Files  and Tiffany "The Budgetnista" Aleche's The One Week Budget are a great place to start. These sisters both came out of debt and changed their relationships with money to go on to thrive and help others do the same. A second thing I am doing is working hard to change my shopping habits – that's where this post comes in. This year instead of scouring my favorite online sites for new Fall pieces – I am challenging myself to hold off and shop my closet first. As a style blogger it feels like a weird peer pressure to ALWAYS be current, to get that 'it piece' and blog it before the next chick and to have the most new stuff to talk about. The truth is I can't always do that. And the bigger truth is I really don't HAVE to do that. I have a ridiculous amount of clothes. You probably do too. I found things with *tags* on them when I went through my clothes yesterday. That makes no sense. SO — here is what I propose. Let's NOT go crazy shopping for Fall this year. Before you venture out to get a new coat, boots, sweaters and jeans – dig into what you have already. Later this week I will post the rules for anyone who wants to officially join the challenge, but in the meantime, start digging through your closets and drawers and look see what staples you have. Begin to think about the key pieces you already own that you *love* and can build outfits around. It could be your favorite pair of jeans or a sweater that just goes with everything. And in case you are saying: WHAT DO YOU MEAN PICK OUT CLOTHES FROM MY CLOSET TARANA JANEEN?!?! Don't worry, I will be right here giving you tips and tricks for how to build outfits from what you have or just add a bare minimum to create something new!
In the meantime, check out my repeat performance on my FAVORITE skirt!! I styled it down with a tee shirt a few months ago. Now I've dressed it up a bit. This is a perfect example of this challenge too because NOTHING is new. Not a single newly purchased item here. Let me know what you think!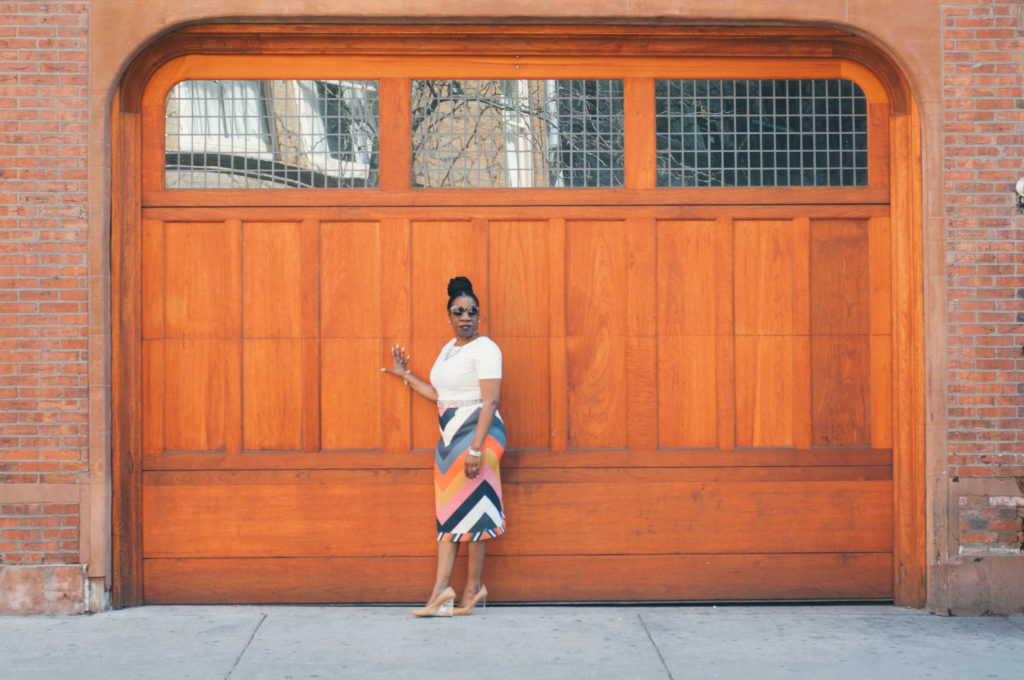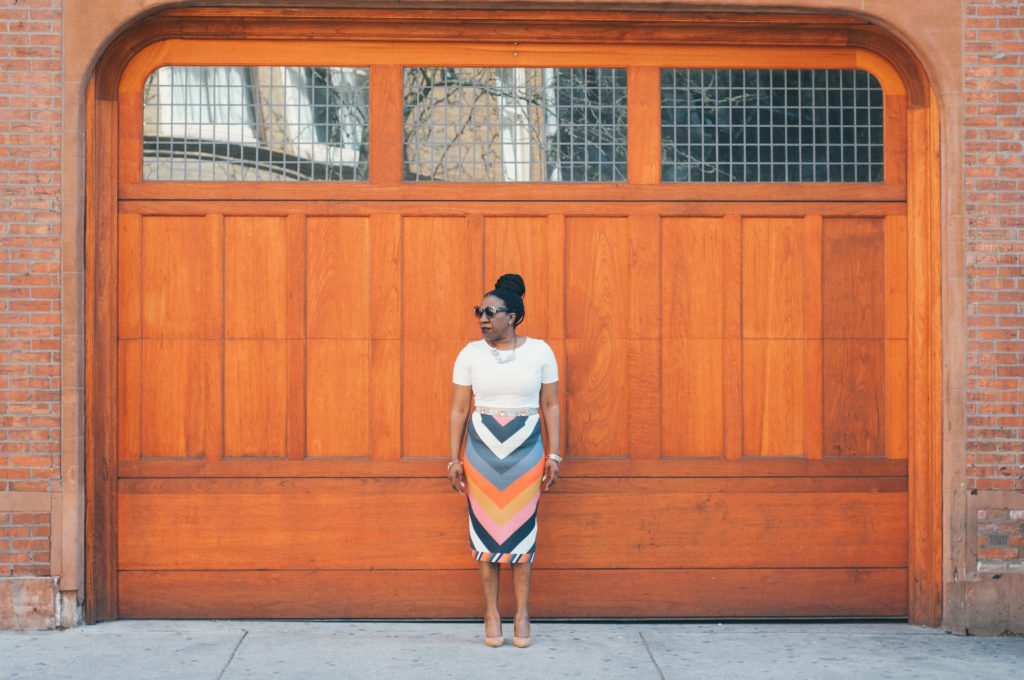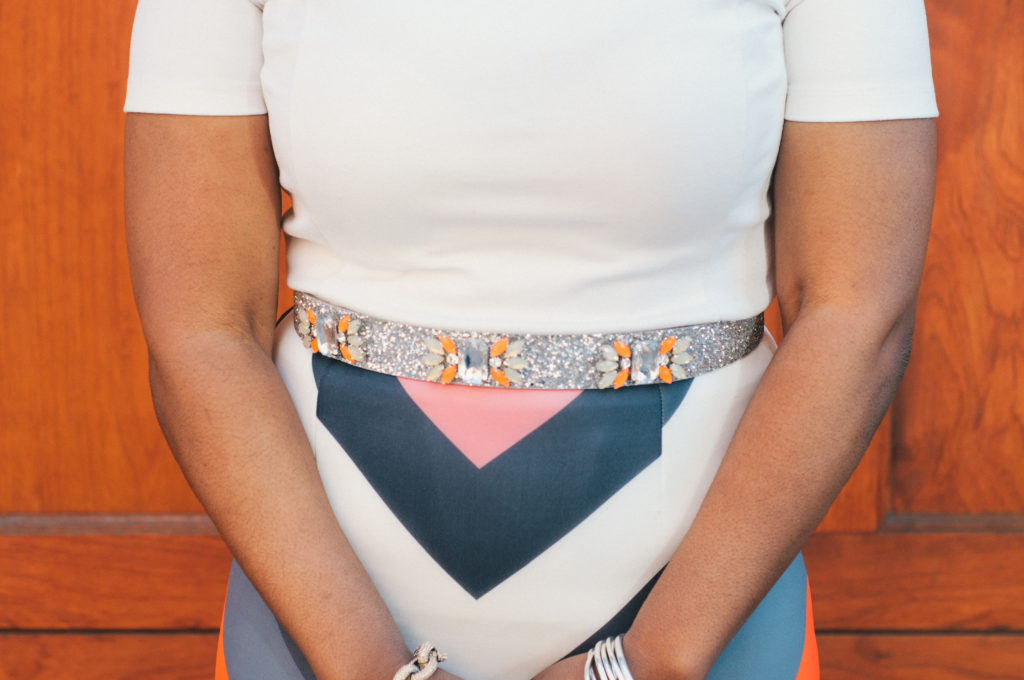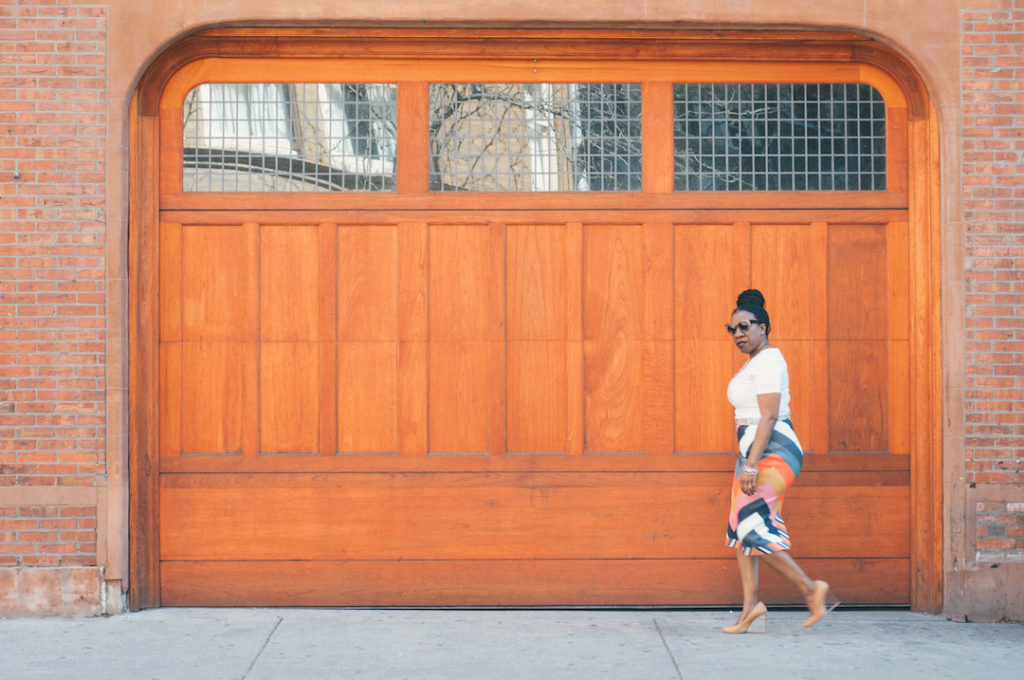 Skirt: Asos (old) but they have a maternity version available (use your imagination) | Top: Banana Republic (very old) | Belt: Asos (similar here) | Shoes: Mason Margiela for H&M (these are boots but so cute!).