I am *not* a hat person. Besides having an enormous, oblong head, I am normally rocking some sort of hairstyle that is not conducive to supporting a chapeau of any sort. Because of this sad fact, every time a hat phase comes around I am unfortunately left on the sidelines wishing I could join in the fun. The 90s SWV floppy hat, the 00s Alicia Keys Fedora (which I wasn't really mad at skipping) and now the brims are back again. Well, I know you want to know where all of this is leading right?! I FOUND A HAT! Browsing around in Ann Taylor a few weeks back I cam across a burgundy hat. A wool, wide brimmed burgundy hat. I tried it on – with braids in my hair – and it fit! IT FIT Y'ALL!!! Oh and it was on sale for half off so I got it for like $18 – POW!
Anyway, once I got the hat home and the excitement faded I kinda felt like I didn't know how to style it! Aaagh! I ended up throwing it on with – what is now – my favorite winter dress just because I got tired of trying so hard. The colors matched and it was a gloomy day so I gave a whirl and guess what?? Guess. What.
I didn't like it. :-/
I mean it was 'ok' over all, but I ended up giving it to my little cousin who has a smaller head and will do it justice. I'm posting the pictures anyway because some of them are really cute! Let me know what you think!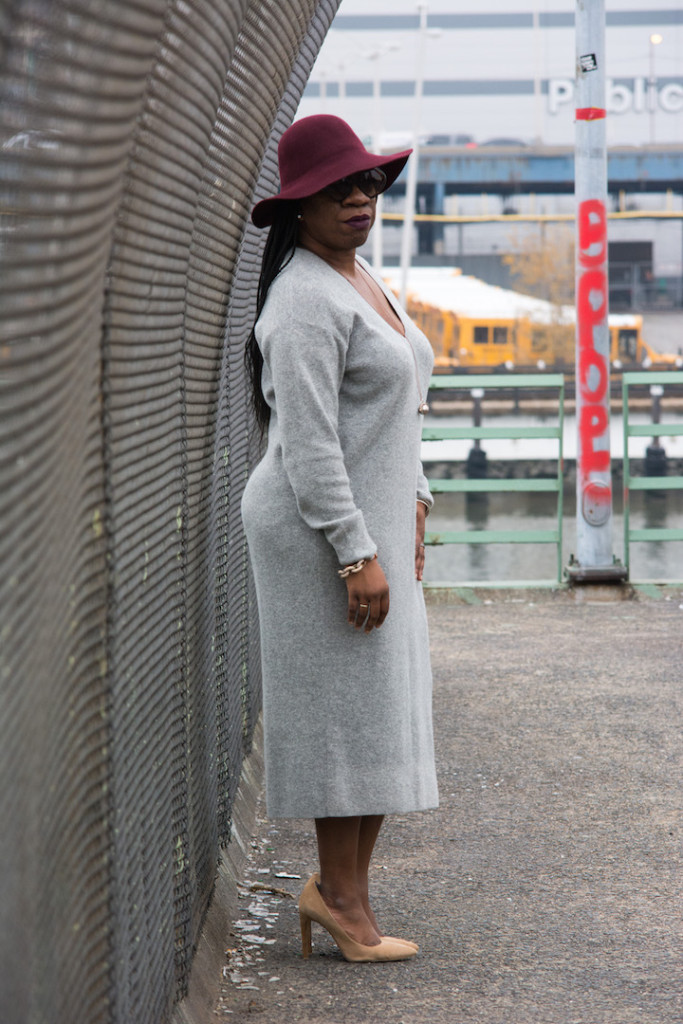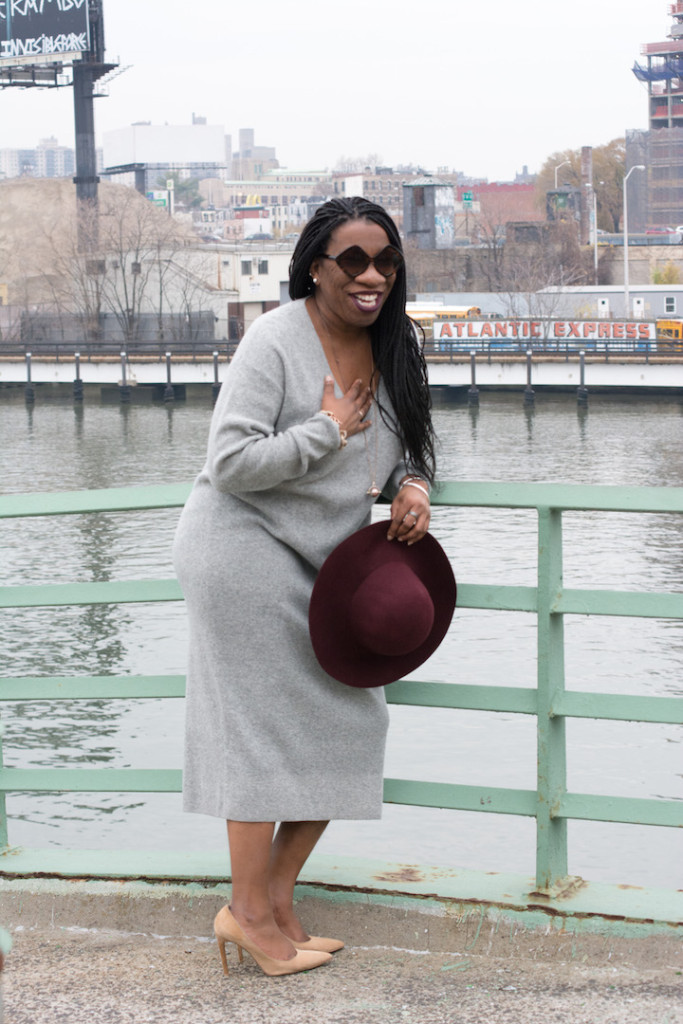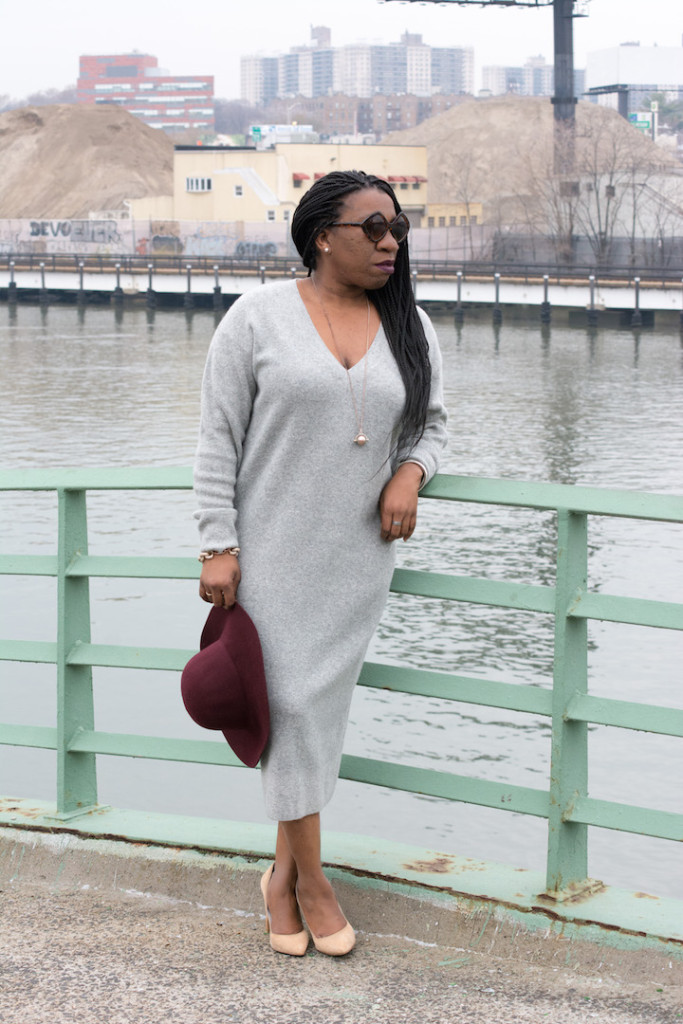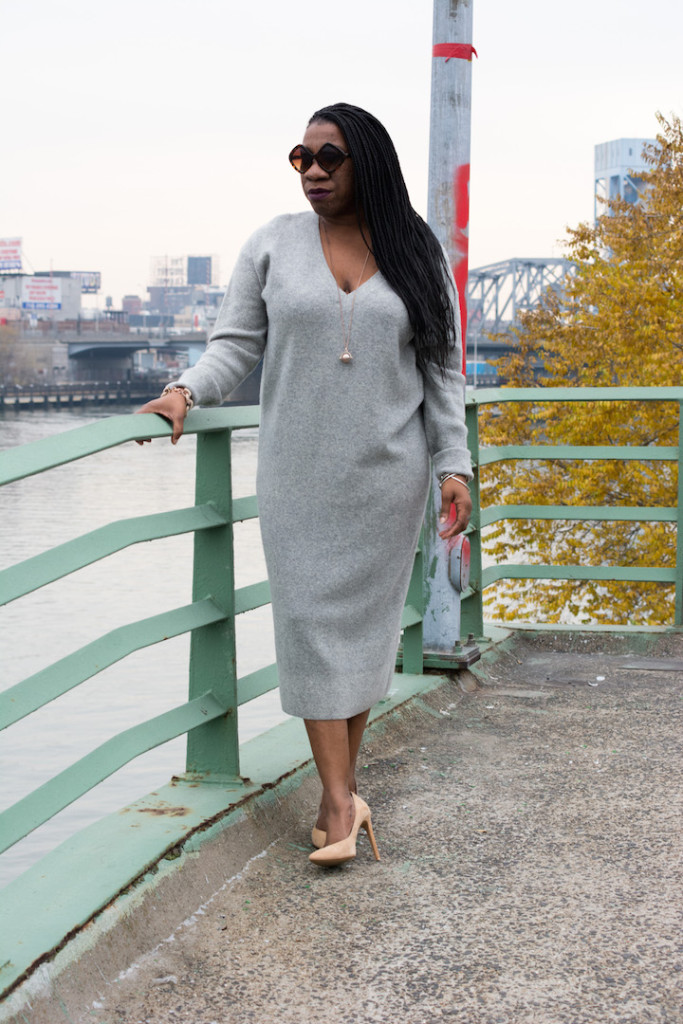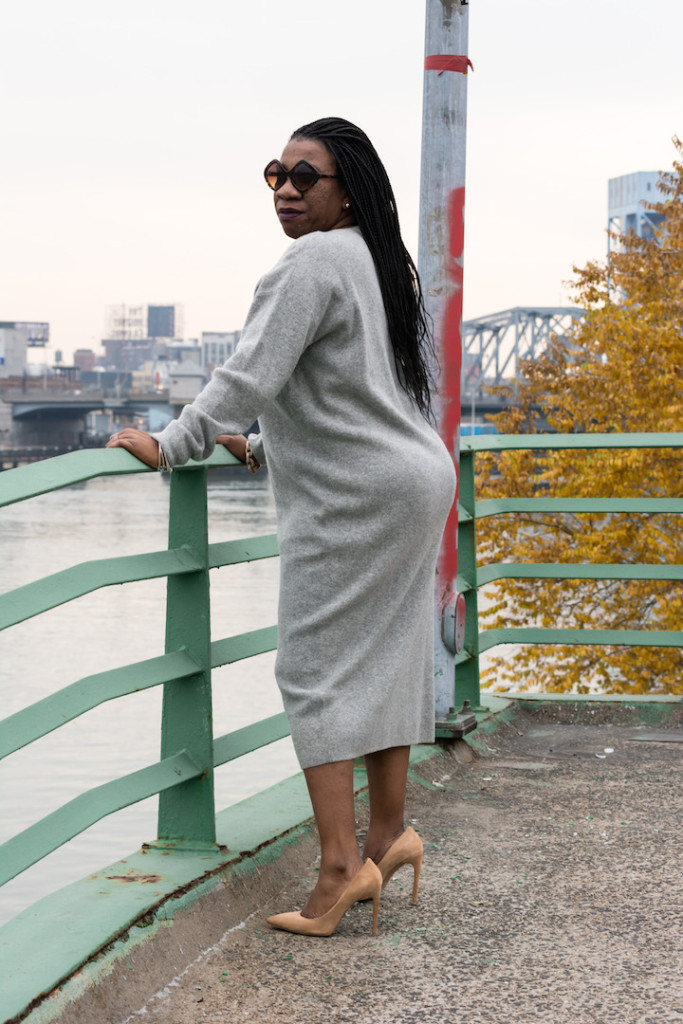 Dress: H&M* | Hat: Ann Taylor (alternative here) | Shoes: Jeffrey Campbell | Sunglasses: Nakayla's Jewelry Box
*Sold out and I literally could not find an alternative. You might be able to still find it at your local H&M if they carry the Trend Collection.