I'm baaaack. We're back.  –  All new site. All new look.
As I have in other areas, I have decided to streamline this site in an effort to manage it and my ever evolving life. I want this to be a place where I can showcase outfits that hopefully inspire fresh ideas for readers AND give you a heads up on great little discounts and sale items that will help up the slay factor in your wardrobe without snatching all of your coins.
My beautiful faux-tographer daughter is off to college so she can no longer take pictures for me…but I was blessed to find a new photographer: Yoann Sebin who is amazing! I love these new pictures so much. If you are in the NY metropolitan area and in need of some head shots, portraits, blog pictures or whatever – look him up – he's amazing.
I'd love to hear what you think of the new site and the new pictures! If you don't already, please follow my social media pages: Instagram, Twitter and Facebook. In the coming months I'll have a few goodies in store for you, including the all new Slay Squad, my super secret, exclusive club for the practical girl in a "HOW much does that cost?!" world. As a members will get our newsletter with great style tips and sale scoops right in your inbox!
Ok. So, on to the outfit…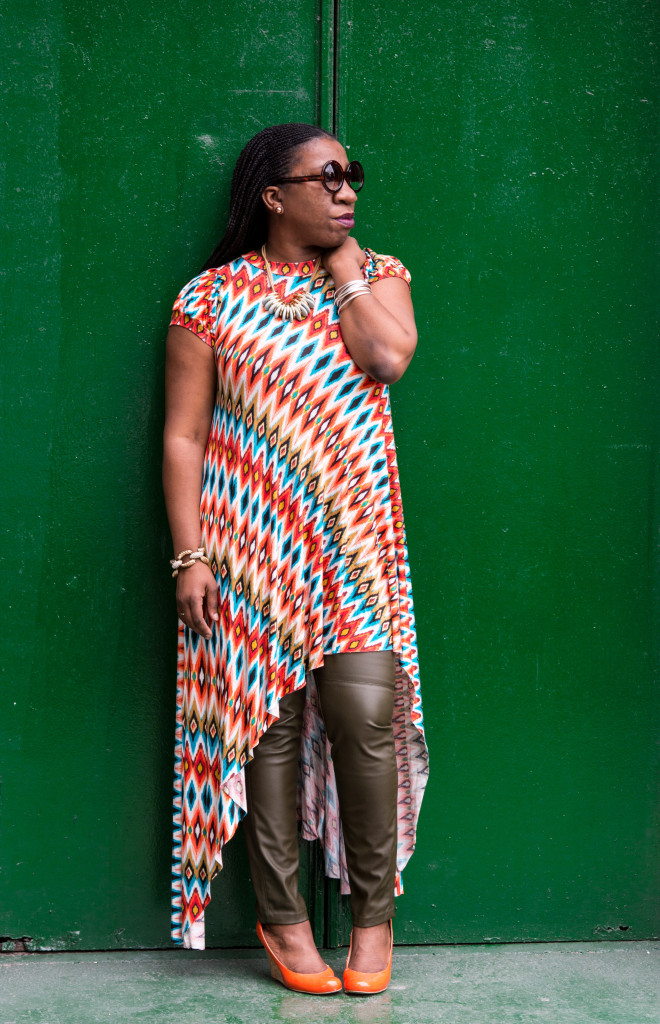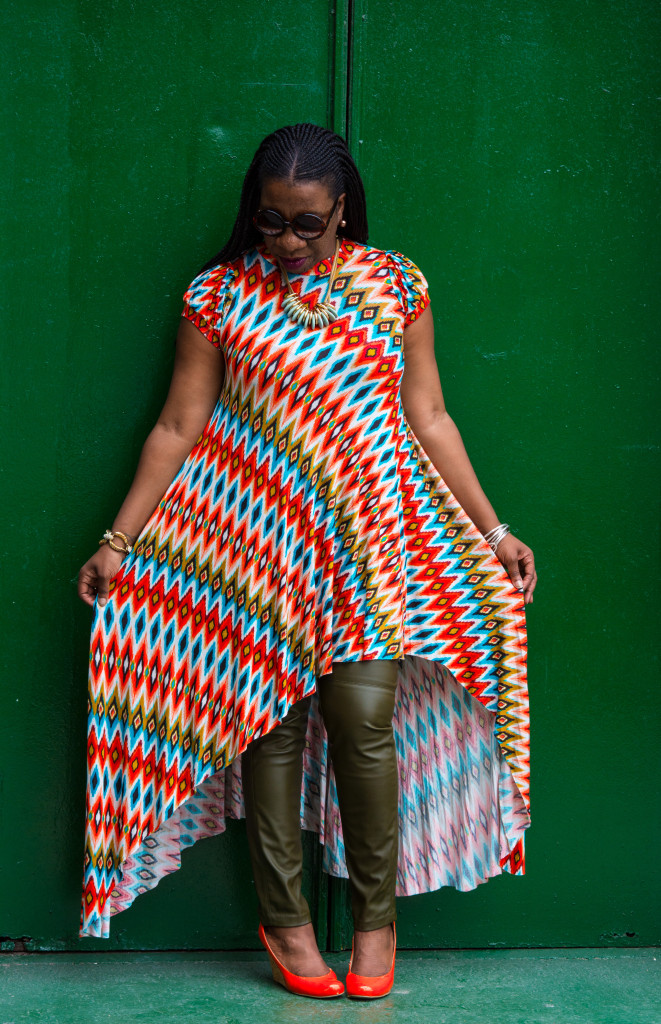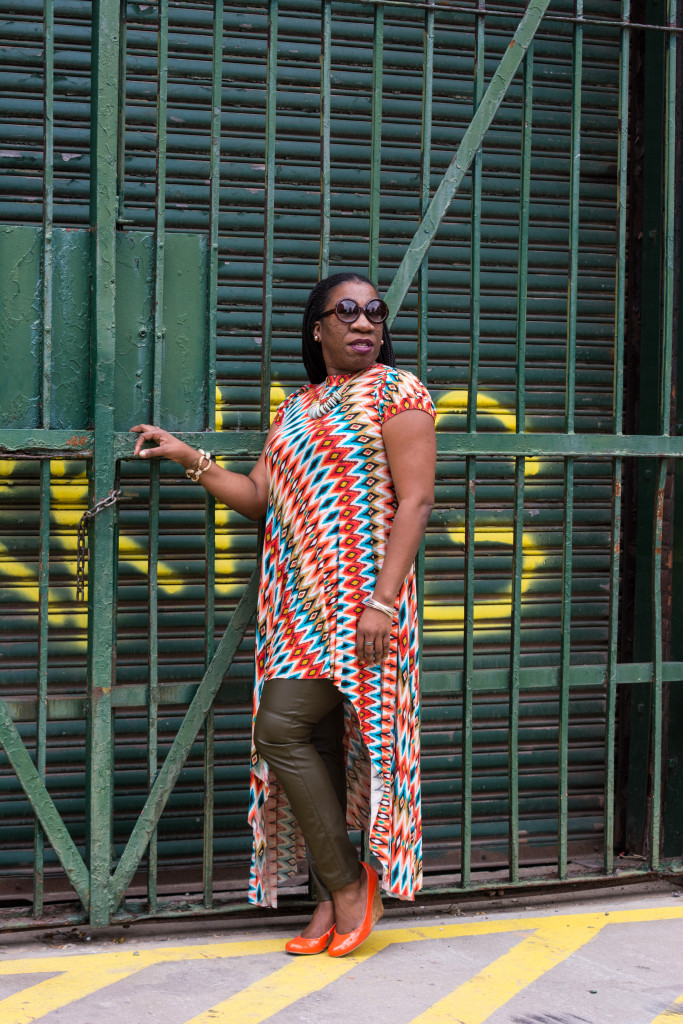 Photos by Yoann Sebin
Dress (worn as top): Onion by Whitney Mero (This print is sold out but this is similar); Faux leather leggings: H&M (old, but they have some similar ones here); Shoes: Nine West (Old, and orange isn't really my color. I bought these because they stood out so much I couldn't resist, however if you are looking for orange shoes:  I like these and these though); Sunnies: Nakayla's Jewelry Box; Gold Bracelet: Banana Republic (old, but I'm scheming on this one.