Sunny days are here again!
What can I say? The weather has broken and it is officially DRESS season. I mean, excuse me, not just any dresses – it is officially SUN DRESS season – also known as my favorite time of year!! Everyone that really knows me knows that I love dresses and skirts. I have never classified myself as a "girlie-girl" but if twirling around in pretty dresses qualifies me than I am the co-captain of the cheer squad ;-). This particular dress caught my eye as soon as it hit the interwebs. Of course it's H&M Trend Collection again (they stay on point – I swear!). It is an obvious take on the ever so (blogger) famous Self Portrait lace dresses that were all rage last year. I felt like my life wouldn't be complete if I didn't have one of those lace dresses but my kid has this pesky habit of wanting to eat every, single day – ugh – so that $600 price tag didn't fit into my equation. I searched high and low for "inspired by" creations but until this beauty popped up in my inbox I had not found one that gave me the cut, color and quality that I was looking for. This yellow is gorgeous and at the $129 price point it was right up my alley (and because you know I am the queen of the 'how much more can I get off on that" movement – I waited to buy this during National Recycle Week and got an additional 30% off! POW!!). I have to say that it is likely sold out online and in most H&M's across the country – but it's worth a shot to look. However, they do have it available in WHITE (yes, I copped it and yes I had another discount code). The white is just as gorgeous and will ensure that you are the toast of whatever white party you attend this summer. It was still a bit chilly out so I paired this dress with my signature cropped denim jacket. I also pulled out my Tony Bianco nude stilettos for this dress. Have we discussed these? They are the closest I will ever get to the So Kate pump by CL. The silhouette is gorgeous and the craftsmanship is stellar. The line is out of Australia (where our money goes a bit further!) and they carry pretty decent sales. Check them out in the link below.
Ladies are you all ready for SUNDRESS/Skirt season?? I will do my best to get y'all together over the next couple posts but you can get a head start over at my girl Whitney's site: Onion Cut & Sewn. If you follow me you already know. If you are new to She Slays – you're welcome. Enjoy!
Check out the flicks below and let me know what you think.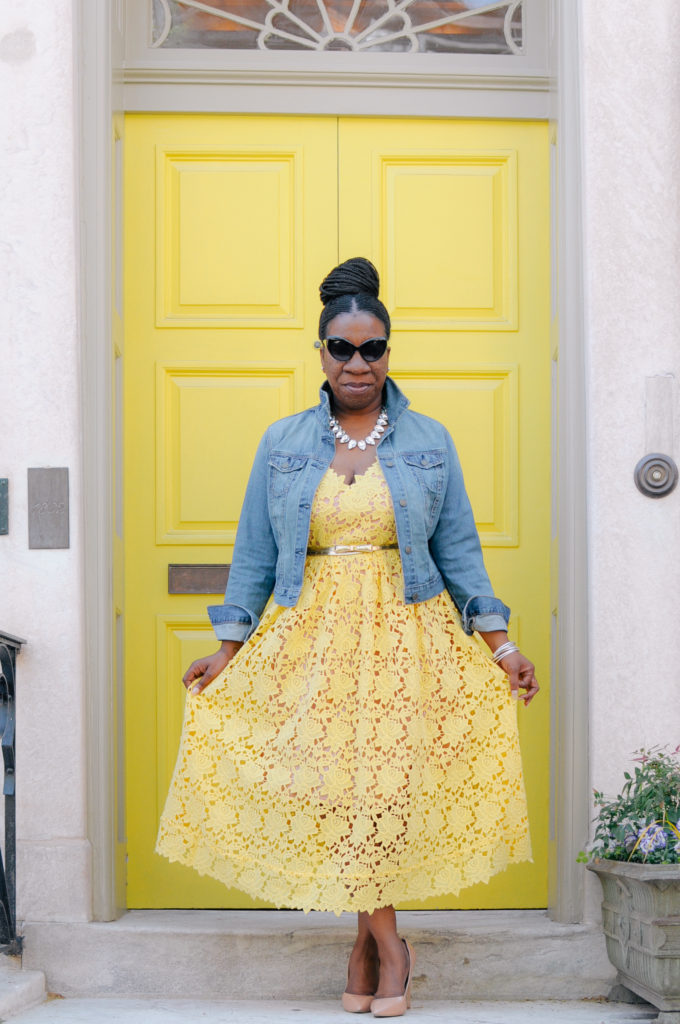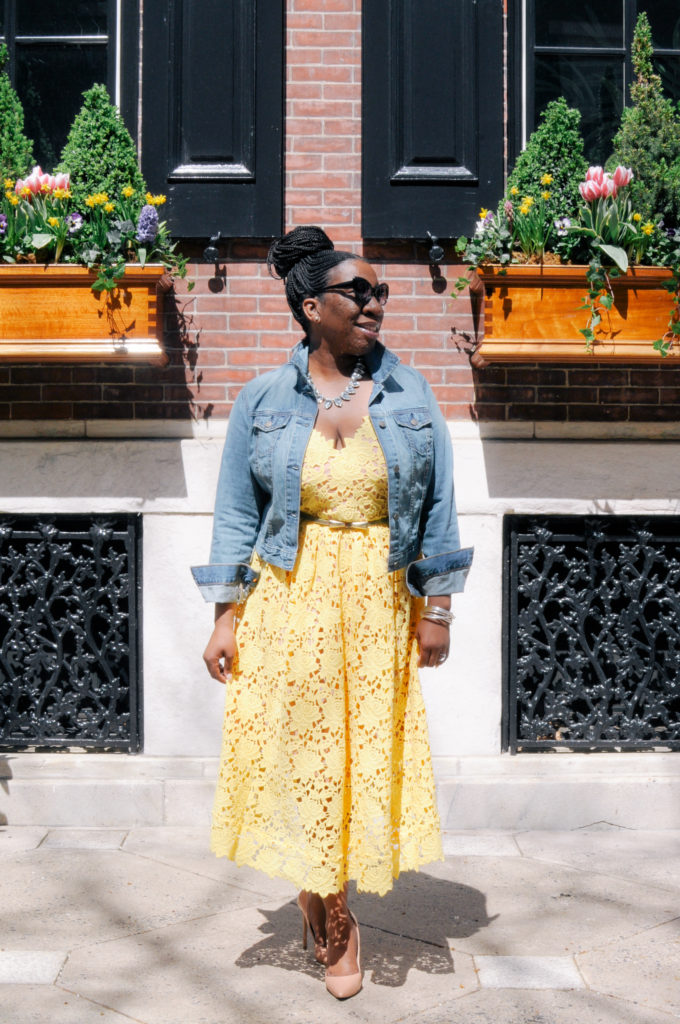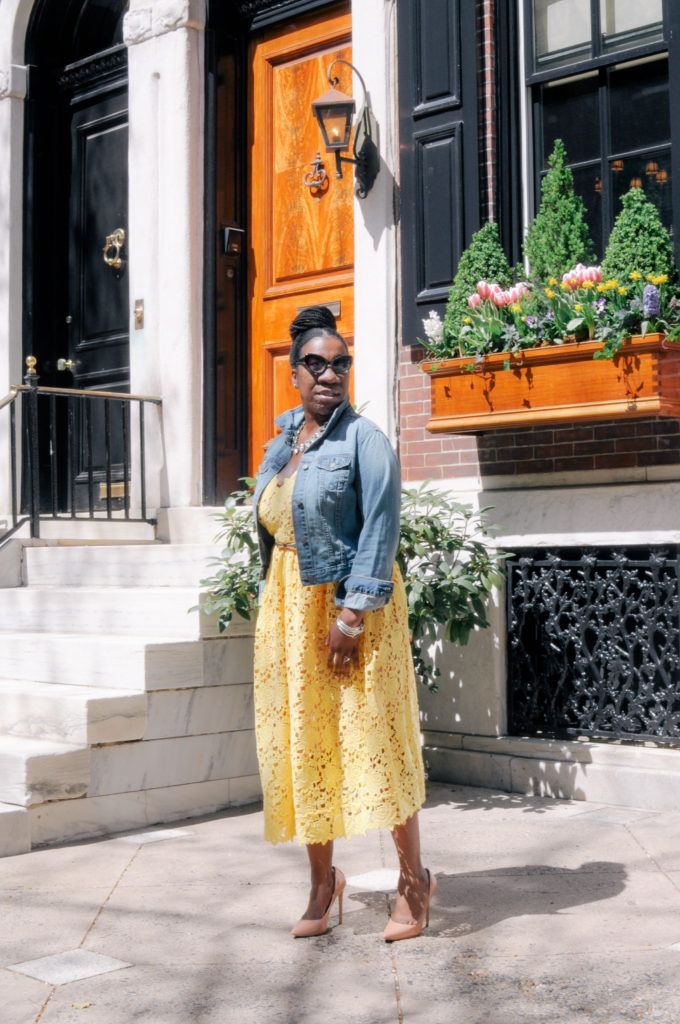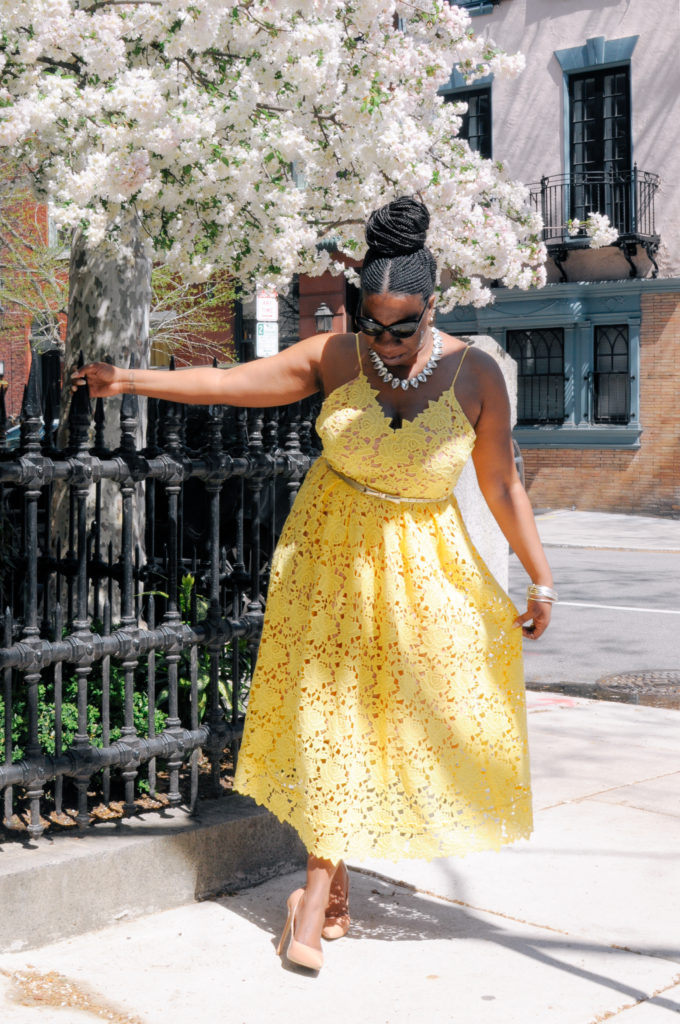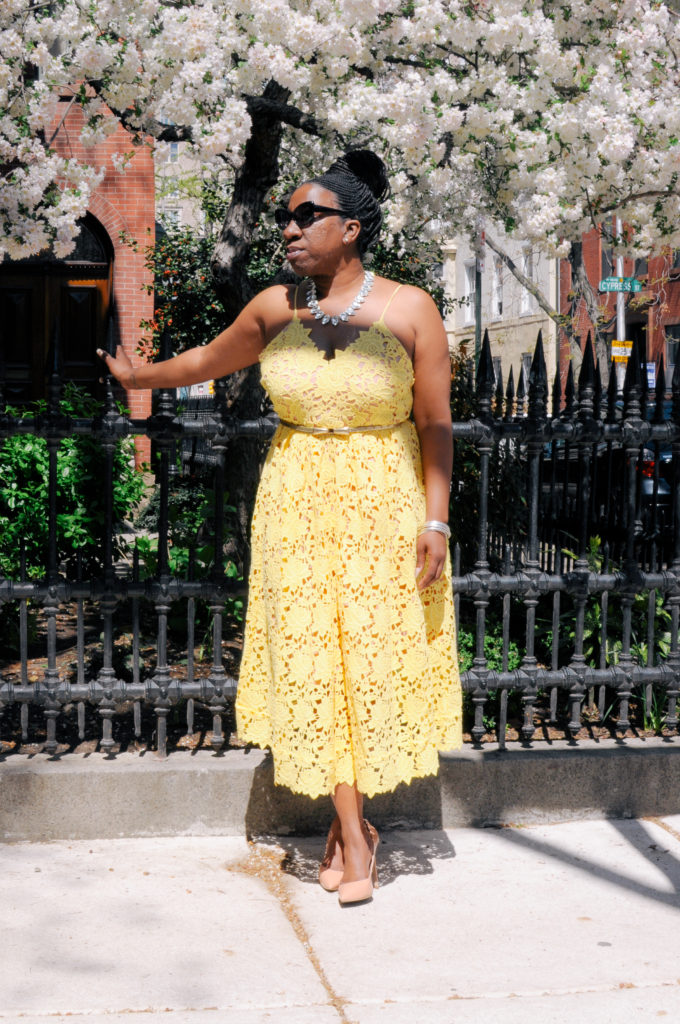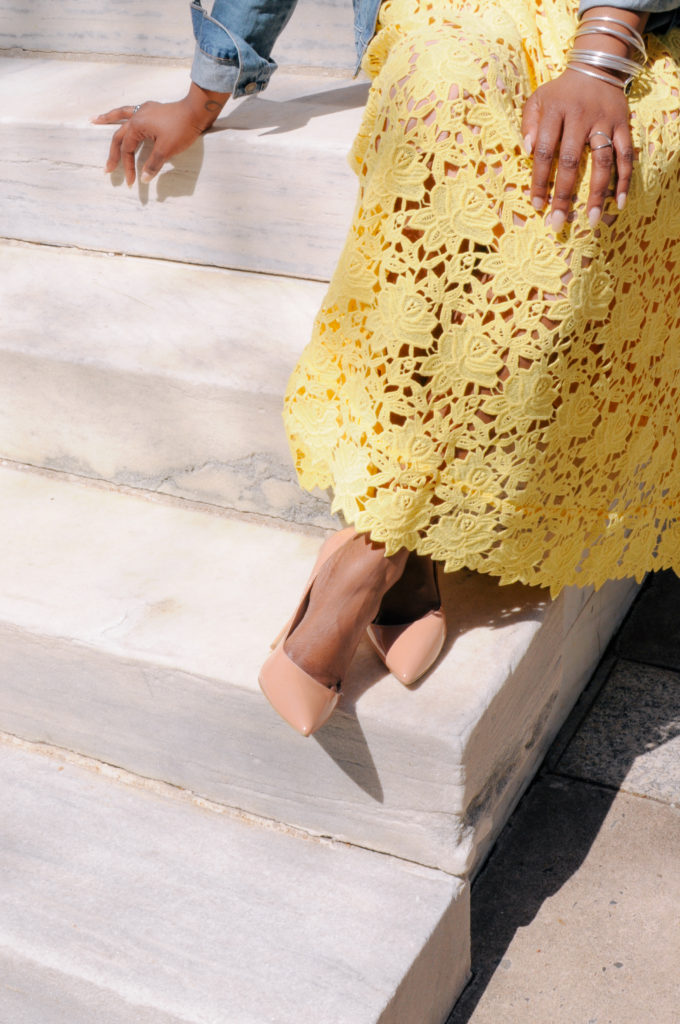 Jacket: Old Navy || Dress: H&M (sold out online but check your local stores and if you are a size 8 or less check this out from She Inside) || Shoes: Tony Bianco || Necklace: Baublebar || Sunglasses: Street Vendor