My baby girl has completed high school last month. I cant even begin to deal with my emotions around my one and only child transitioning from my home to a college campus and what my empty nest life will look like, because, no.
What I will talk about is this Demestiks skirt that I was dying to show y'all. I purchased it on a whim after seeing Claire from Fashion Bomb Daily wearing the same skirt in a different fabric. I really need to do a segment on this blog called 'beat biter' because I am often inspired by other bloggers or celebrities and then I go on a hunt to find something similar – like here.
I added pictures of my daughter to this post for a few reasons (1) It was her big day (2) she's adorable and (3) Head to toe she is in MY clothes. I bought the dress she is wearing for myself and it was too small when it came. The shoes she's wearing had been in my closet forever (too big) and fit her just right and that belt (which was cuter than the one that came with the dress) is from the Betty Paige store that closed in Philadelphia recently.
Tell me what you think!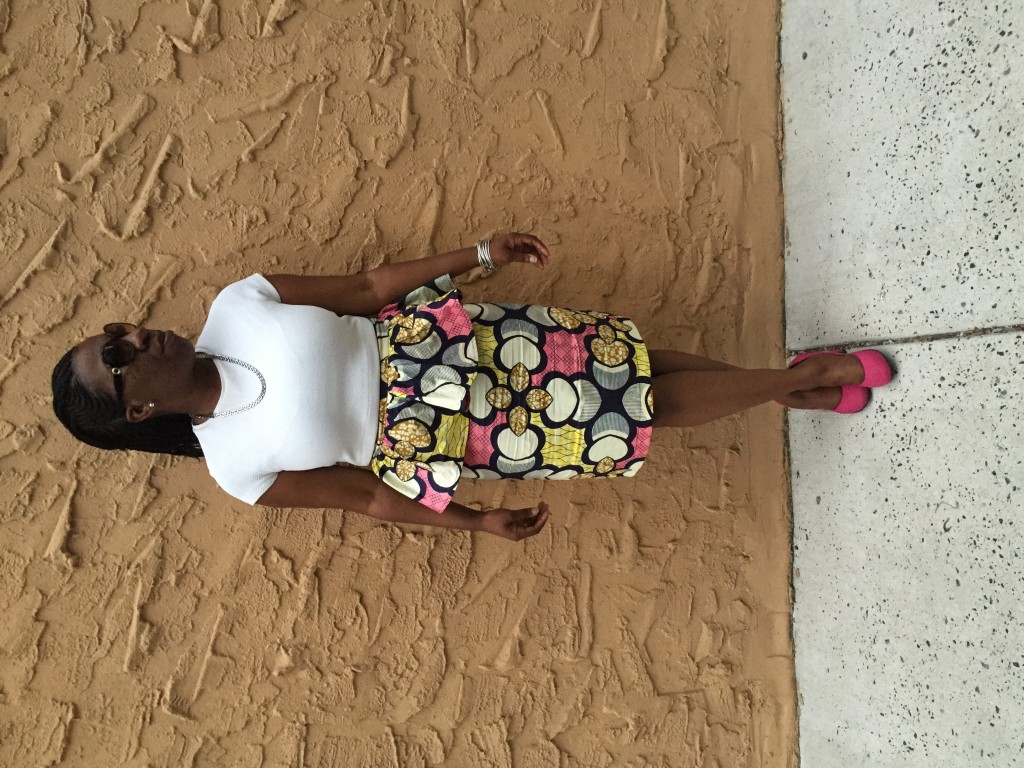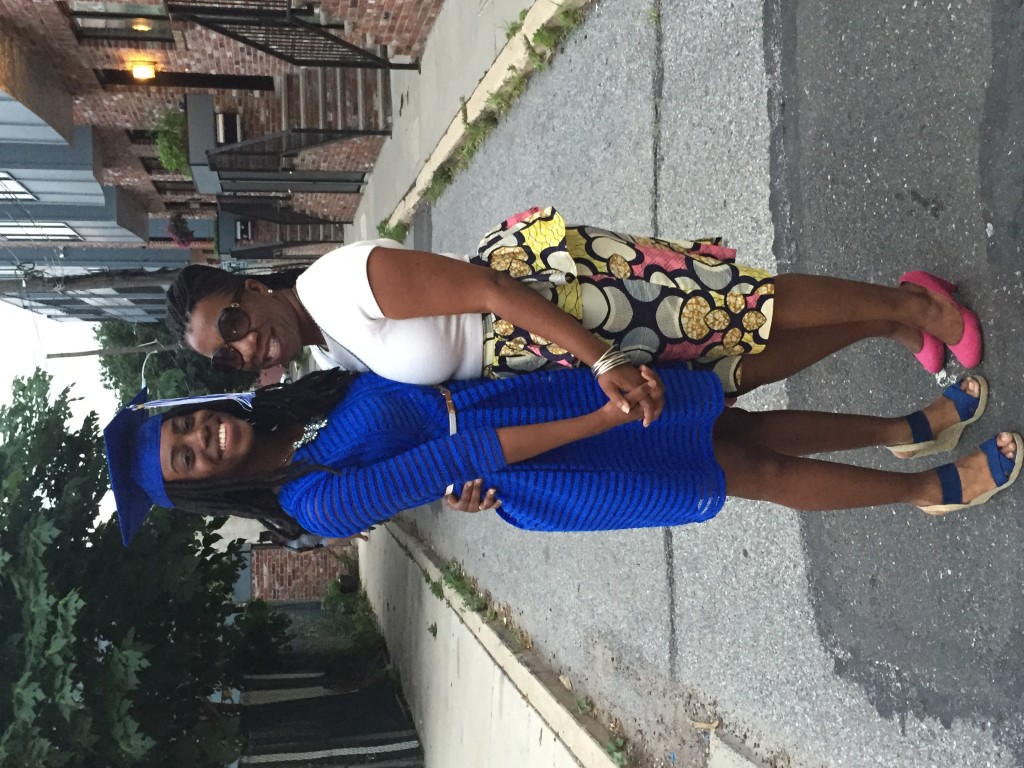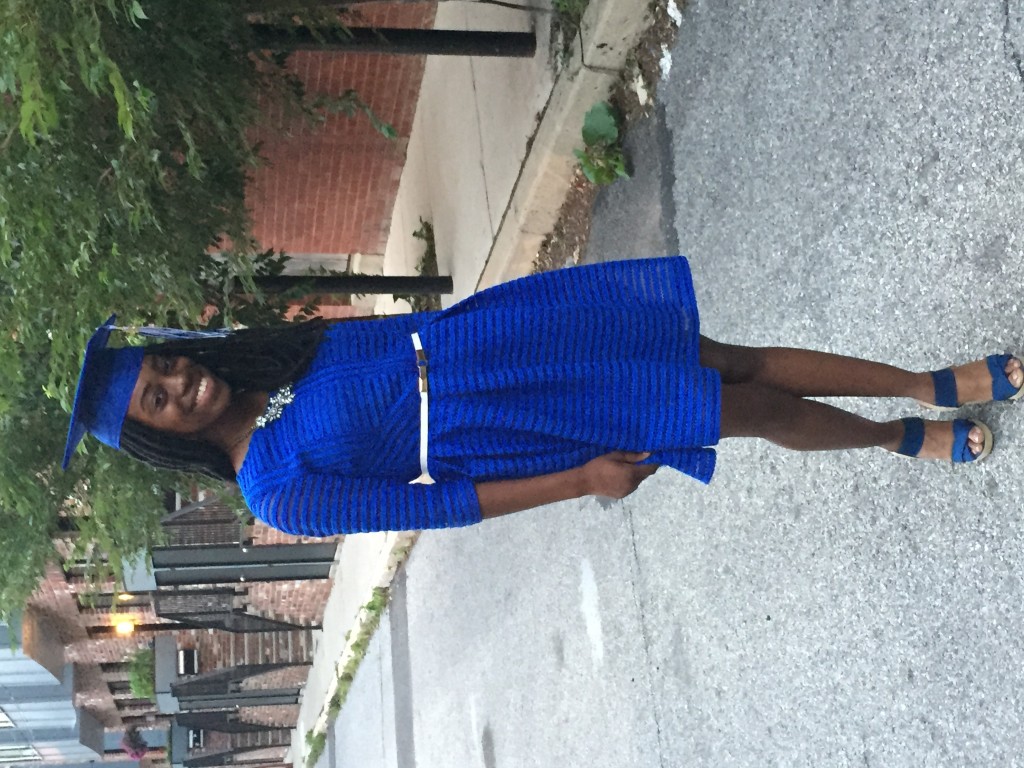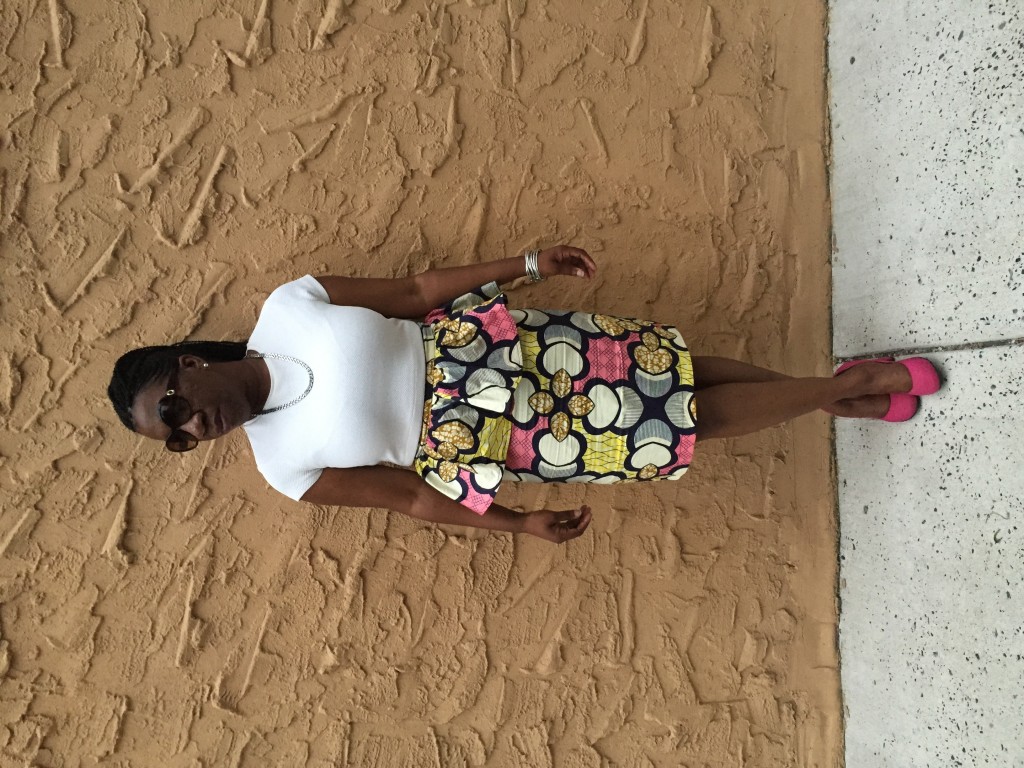 On me:
Skirt: Demestiks (this fabric is sold out but he has tons of others)
Top: H&M (Old, but try these funky crop tops here and here or get a a basic one like this or this)
Shoes: Urban Outfitters (old) These are cute though
On her:
Dress: SheInside (Beware of sizing on these sites. Definitely go a size up if you're more curvy)
Shoes: Nine West (very old – but look at these!)